We are excited to highlight some of our latest features and functionality in our summer release. Keep an eye open after the summer for our next Upsales leaks series were we take an in-depth look at some of our more substantial new features.

Later in the series, we'll be taking a closer look at function to tackle cross-departmental lead confusion and our coming AI solution, which will help you find new business opportunities.

Keep an eye out for the next Upsales Leaks to find out about exciting new Upsales features.

Meanwhile, here are some highlights from our Summer Release.
Advanced field rules for your sales funnel

As funnels, channels, and sales cycles grow ever more diverse, it made less sense to have certain fields always mandatory when configuring your workflows. Particularly at the start of the process, where you often don't have much data. That's why we've made an update to solve this. You can now create advanced custom fields (CRM > Fields > opportunity fields) and decide whether they're required or not, and at what stage of your sales process. As a prospect moves along your sales board, you just need to add information at the right stage, helping unify and standardize your sales strategies and executions.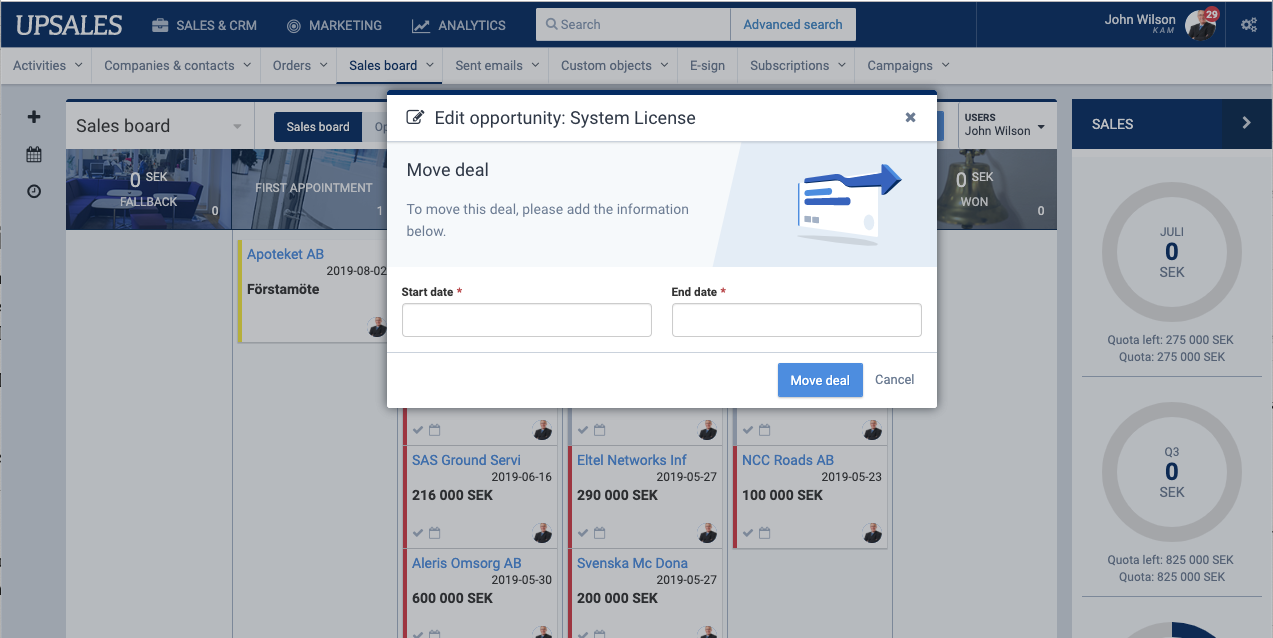 Appointment outcome
When booking the first appointment with a company, 20–30% are usually canceled or rescheduled. Until today, if you'd booked a meeting into your Upsales calendar, it still appeared in the Activity History if the meeting was canceled or rescheduled. To fix this, we've added a new field to the appointments: Outcome. After the appointment is passed you'll see a prompt asking if the meeting happened or not.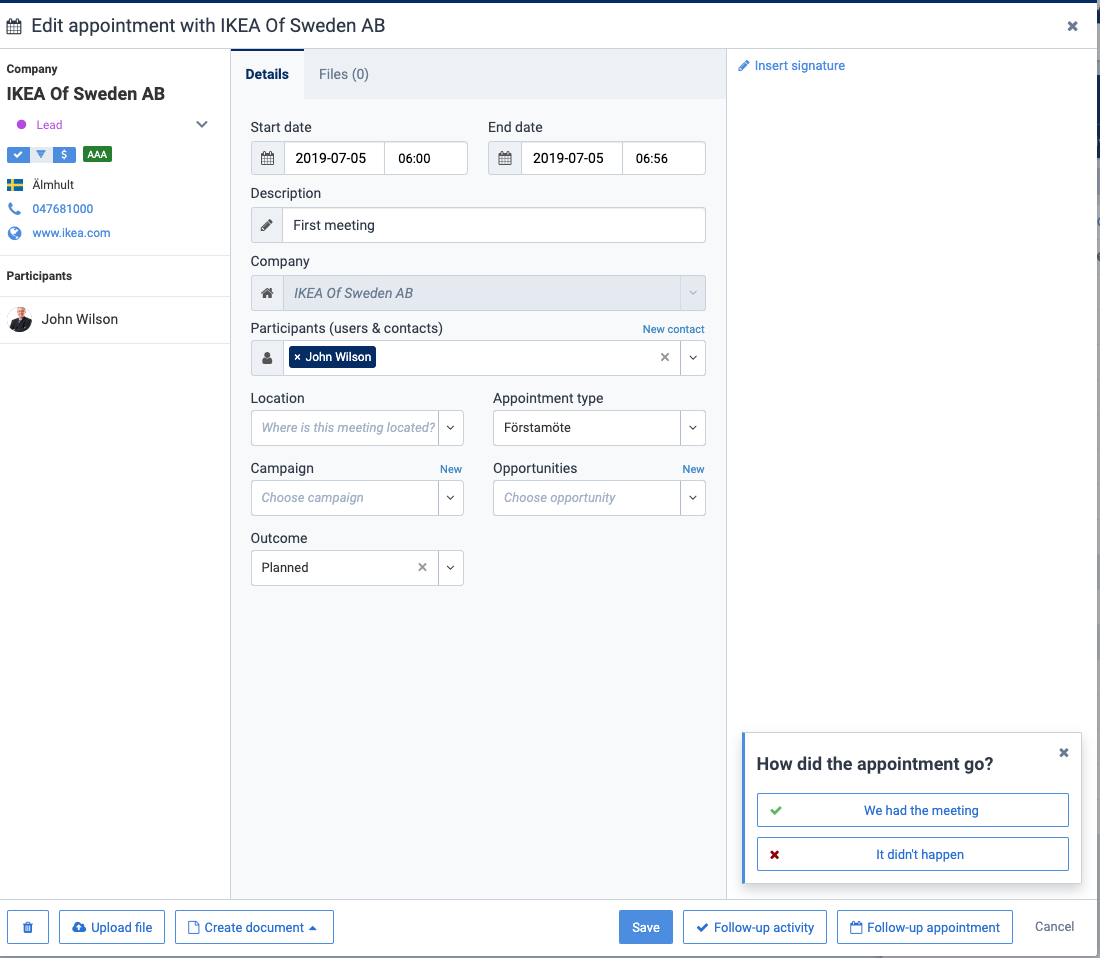 Also, when booking appointments, you can now upload (or drag and drop) files that you want to include. These will also show up under documents on the company card, helping you organize and build a central repository.

Email signatures
Appearance is a crucial part of giving a prospect a great first impression. However, the bigger your organization, the harder it is to keep signatures consistent. That's the reason for this update. You can now create signatures for users in a specific role.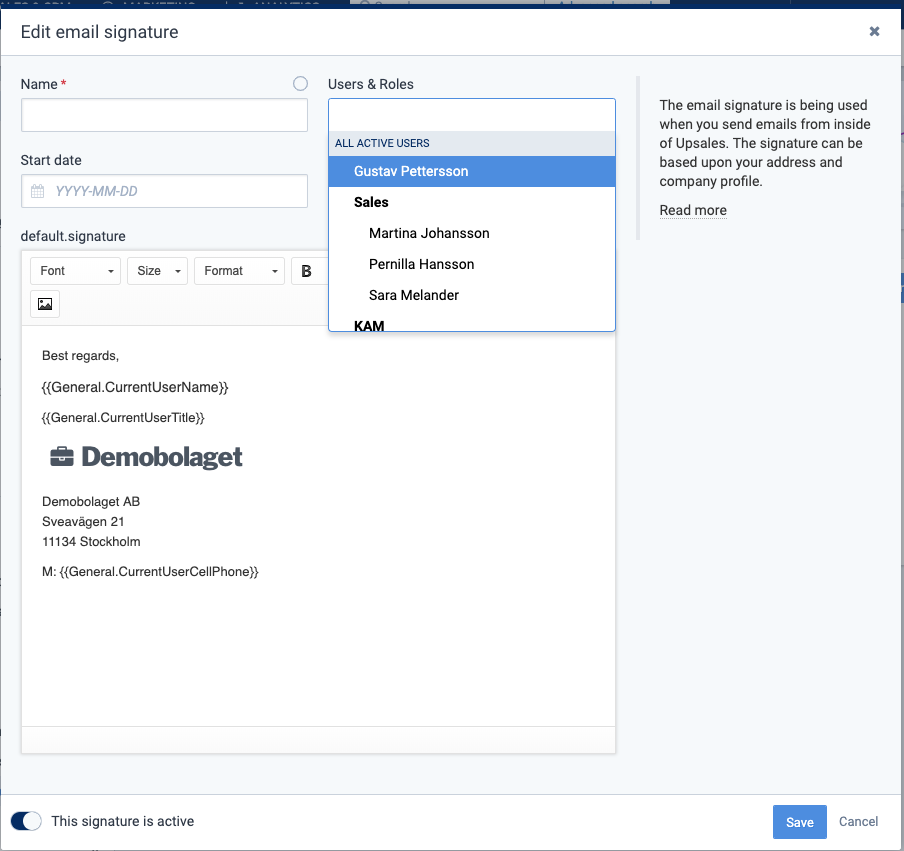 Tip! Add time intervals when your signatures should be active, great for campaign purposes, or seasonal greetings.

Save more time
Previously, when you wanted to update products in your Upsales CRM you had to edit them one by one. Now, you can select as many products as you want before saving. Move multiple products into different categories, add role restriction, set to active or inactive – all while saving lots of time.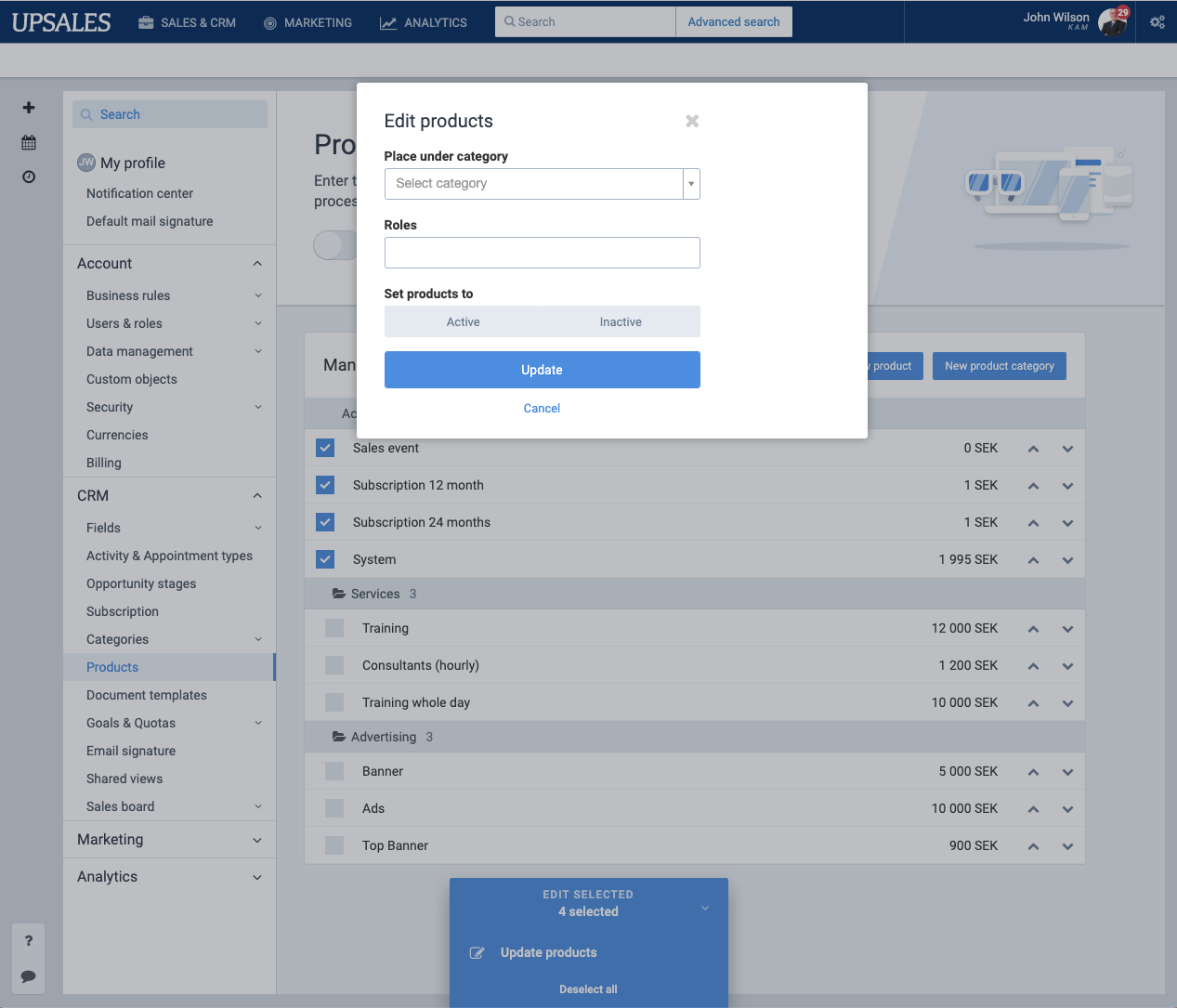 Follow Upsales Release notes here.