Upsales is growing fast in the Scandinavian market. The demand for a unified sales and marketing solution for growth-oriented companies is strong. More companies are beginning to realize the value of having Marketing Automation, CRM, and powerful analytics in one integrated experience.
Lead Today is a leading consulting agency for B2B marketing and sales located in Rotterdam with customers around the Benelux region. Robert de Boer, owner, and founder of Lead Today explains the decision to go with Upsales:
"Many B2B companies struggle with aligning marketing and sales around the customer journey. We see a convergence in this area when it comes to both processes and infrastructure. For us, it makes perfect sense to make Upsales an integral part our offering. They remove unnecessary hassle with system integrations and complex implementations. This means our customers can focus on leveraging our expertise in strategy and process design and combine that with a platform designed for growth."
At Upsales, Jon Beckman is responsible for channel sales. He sees the venture into the Dutch market as a natural step for Upsales and looks forward to developing the market with strong feet on the ground.
"I think the Scandinavian and Dutch markets are quite similar in terms of sales and marketing maturity and ambition. Lead Today has extensive experience of strategic and operational consulting around B2B marketing and sales. They also share our ambition to enable marketing and sales professionals to reach their best potential."

Together, Upsales and Lead Today will provide a strong enabler for growth for B2B companies with high aspirations. Upsales is known and recognized for its unified user experience and is the natural choice for companies that don't have time for complexity, dispersed data, and organizational silos. Our customers demand fast paths to value. Lead Today is a great match for that.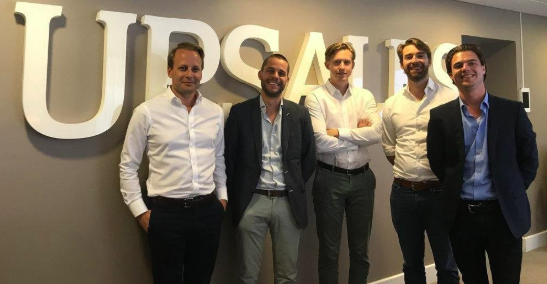 Lead Today
CEO: Robert de Boer
Rotterdam, the Netherlands
15+ employees
info@leadtoday.nl