At Upsales we have organized several events over the years. We have ongoing seminars and activities for both customers and prospects. We have also organized larger events such as Upsales Growth Days and Upsales Inspire with Keynote speakers like Stephen M. R. Covey and Brian Tracy. Upsales Inspire attracted 5200 visitors to the Ericsson Globe Arena.
Organizing big events (but also small events) can be very resource-intensive. We also noticed that events were an important strategy for our customers and wanted to find a good solution for them. Our product team took on the challenge.
Last week we finally launched our solution; Upsales Events.
Imagine the possibilities of an event manager connected in a leading sales & marketing automation platform. This is the idea with Upsales Event, to automate everything so that you can focus on creating leads and be able to skip all the time-consuming activities, all excel-lists, and all the repetitive tasks. You know like to create invitations, reminders, thank-you-by-email, landing pages, forms, ad campaigns. You understand the list is long.
With Upsales Events we have automated all this for you.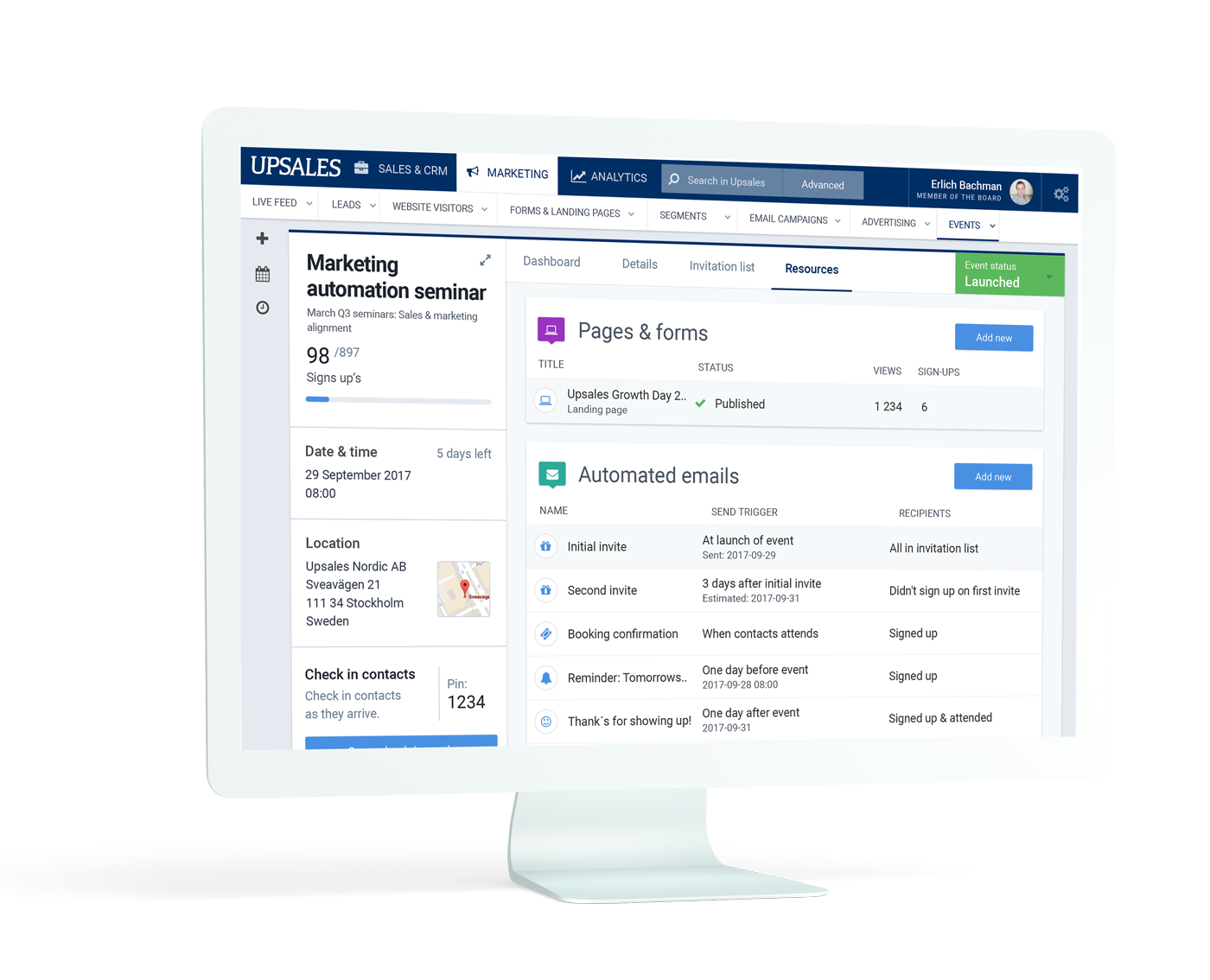 Attract contacts to your forms and landing pages with automated resources like targeted advertising campaigns (ABM), forms and landing pages, automated emails, social media, and text messages. And on the day of the event, you can easily keep track of who came through the Upsales Event Check-in mode.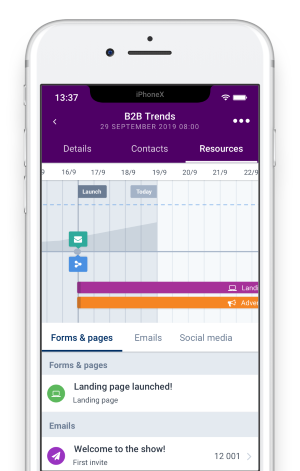 Use Upsales Check-in mode to keep track of your attendees and get the information updated directly in Upsales.
To evaluate and improve is also critical for creating more successful events. Upsales Events gives you clear insights on what worked and at the same time helping you connect your sales team with the people that attended your event.
Upsales is all about connecting with your customers and leads. With Upsales Events it's now easier than ever.