Build email newsletters and create campaigns
Upsales is all about keeping our customers at an arms-length. Through implementing Email Marketing, we enable a close relationship that we can nurture with tailored marketing.
Enable Email Marketing for your company. The possibilities are endless.
Target the right audience, with relevant content, at the right time.
Combine sales and marketing data to create tailored and automated engaging email campaigns.
Design professional email templates tailored to your brand profile to get your message across quickly.
Segment your contacts for better control of who sees what
Say goodbye to conventional marketing, save resources, and choose the sustainable option with zero advertisements. Digital marketing provides opportunities for your company to reach their exact target audience when you want. The power is literally in your hands. It's time to shift your focus on fishing for measurable results embedded in your Email Marketing to unlock the potentials your company has overlooked.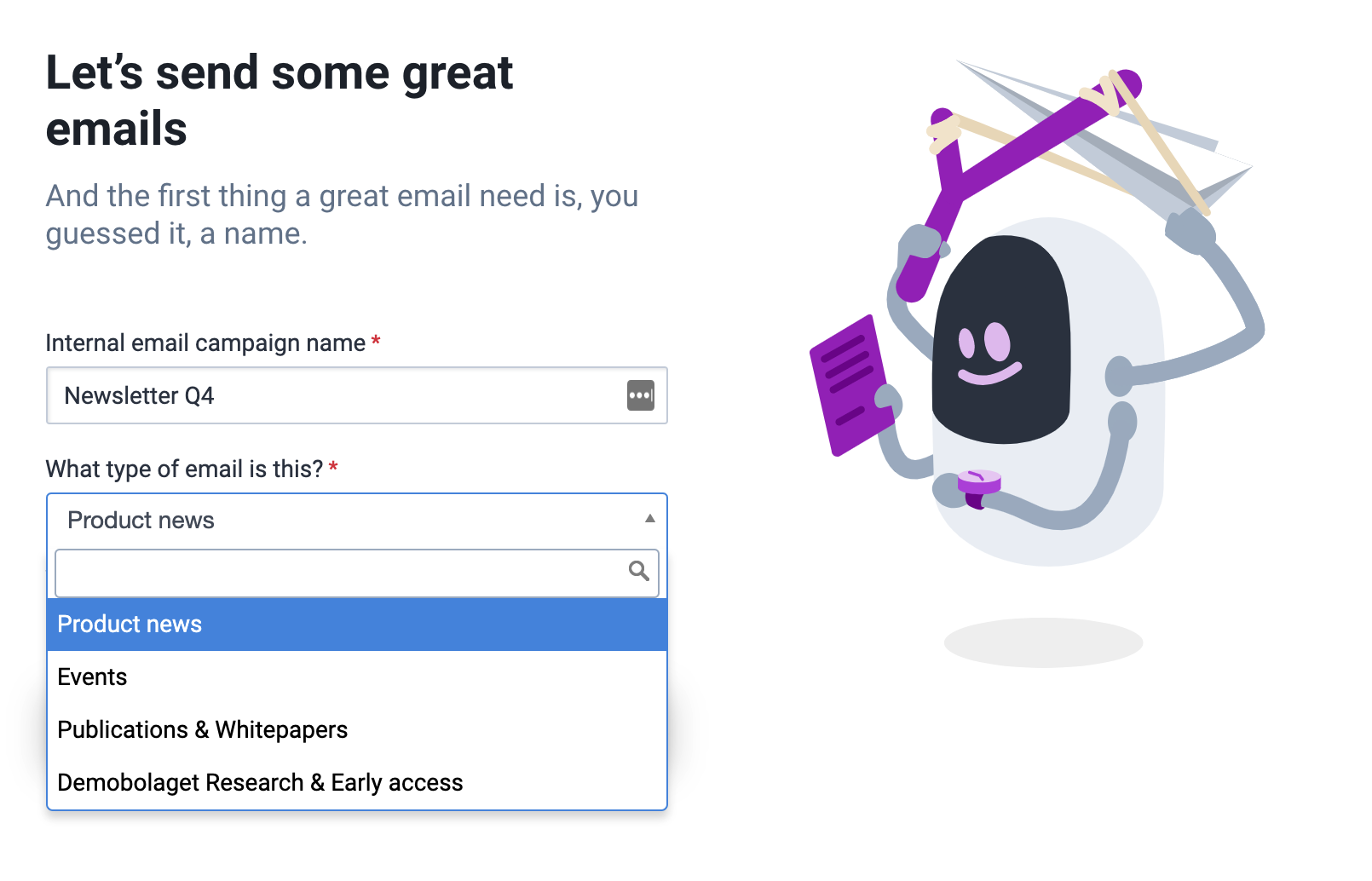 It's never a mistake with a good offer in your newsletter
Start selling your products and services. We've all subscribed to something you want to see more of. Maybe you want to see travel ads from different companies, compare the prices per destination, or see the next sale from your favorite clothing brand. Or you simply want to market your new functions as part of a sales company.
Make more money through sharing space
Let's say you have a newsletter with a high click rate. Consider selling advertising space to companies who want an opportunity to advertise in your newsletter. It's a win-win, and it's a money-generating possibility for your company.
The key to a successfully executed email is a high click frequency
Consider spending some time tweaking your email subject lines. You want them to open your emails. If they don't, you won't be able to generate. So, spend some time tweaking your email before sending it. It should be flawless. You can also optimize and iterate campaigns based on Click Through Rate (CTR), open rate, and so on. Read more about tracking email campaign responses here.
Worth knowing is that for Events, you don't need to buy Email Marketing separately.