Founded in 2013, Bridewell plays a key role in the UK cybersecurity landscape, protecting organisations of all shapes and sizes. Multi-award-winning and profitable, they have 219 employees and generated almost 24m euros in revenues in 2022. Founder and co-CEO Anthony Young is ready to share his thoughts on why they continue to grow.

1. We stopped talking and started to listen. Really listen.
I've made many mistakes in sales. Funnily enough, when creating social media posts in my recruitment job before Bridewell, it was the ones with errors that got the most engagement. People love to point out your flaws.
But when I look back at sales meetings from years ago, I can see that one of my biggest mistakes was spending too much time talking. I used to think that if I was talking a lot, it must be going really well, and I would come out elated.
I'd think I'd get the sale, but the phone call or purchase order wouldn't come through. That's why we adopted the Sandler Selling System across our business. It's a well-known system developed over 50 years ago, and it still works.
Now, when we get in the door with an organisation, we spend as much time as possible listening. Really listening. It's so we can understand what they need and how we can make them successful.
I know that everyone in sales says that listening to the customer is important. But I get people making sales approaches to me all the time, and it's rarely like that.
I find that 90% of people just start the sales blurb, or they go into a meeting and start presenting what they think the customer needs.
Our salespeople try to spend 75-80% of that meeting just getting the customer to talk.
Because sometimes when a client comes to you, what they think they want isn't actually what they need. They probably don't understand the subject as well as you do, and it's only through those discussions and actually listening that you discover the real problem.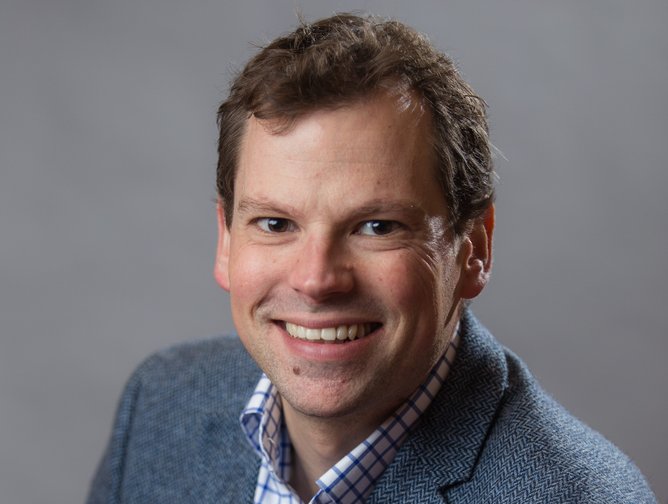 2. We control the narrative in all of our sales meetings
One aspect of the Sandler Selling System is about setting an up-front contract. So when I start a meeting, I will agree with the client what I'm going to cover in that meeting and what the next steps are so that everyone understands it.
You might say, "Great to meet you today. We're going to be on this call for 45 minutes. This is the agenda, and at the end of this meeting these are the next steps."
You're setting expectations at the beginning. And instead of being controlled by a procurement team or the client's processes, you're also controlling the narrative.
If you don't do this, and perhaps leave the meeting with the client saying, "I'll get back in touch in 5-10 days," you could be sitting there a week later having not heard from them, thinking, "Do I chase them up? Are they blanking me?"
It's always better to have that next step in the diary so that you're never sitting around waiting for a customer to get back to you.
3. We play the long game – so that our next client thinks of us first when they eventually need cybersecurity
We work in a high-trust area. When someone brings us in, we have access to all their confidential and personal data – it's access to the crown jewels of the organisation.
CEOs, CIOs and CTOs want to know that they are engaging with an organisation that's got their best interests at heart and that they can build up a relationship with over time. They don't want different organisations dipping into those crown jewels.
And so you have to plan for the long game. My record is 13 years. I first started speaking to a C-level executive at one company before Bridewell even launched, and they finally became a client last year.
The downside of this relationship-building is that it stops us from growing even faster. You can't create trust overnight. However, one way to do it over time is to maintain good visibility in the marketplace.
Because we're up against Deloitte, EY, IBM – all of those big companies that CTOs can turn to.
So when they want to implement a security system, we want them to think, "Bridewell have got all these accreditations and they work within the critical national security infrastructure."
To facilitate this, we have multiple touchpoints. We publish research, we talk about key aspects of cybersecurity on stage, and we're active on social media.
It's all about distributing great information into the market that is useful for people and can help them to succeed.
One thing that works very well for us is conferences. We've found that we can get a 10-fold increase in our investment – so £10k in, £100k out. Longer-term, it's even greater still.
But your content has to be good. You can't just turn up and wing it. A lot of work goes into the talks we do and the reports we create. We need to ensure that we have a really strong value proposition that people can understand.
Over time, it means they come to trust us.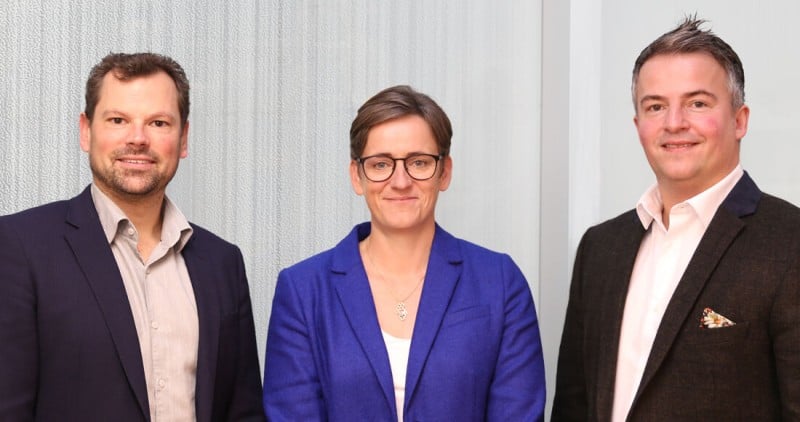 4. We deliver outstanding service on an ongoing basis. Our reward is a constant stream of recommendations
Our single most important sales tactic is doing a great job for current customers. By doing this, they will automatically recommend us to someone else.
A recommendation is worth a lot more than any cold outreach, event or conference that we do. So our number one priority is to look after our customers so that they want to continue working with us and, in turn, become our biggest advocates.
Our sales team is split into three. We have client development managers who are there to support our clients, and we also have a new business development team that is focused on bringing in new ones.
And then we've got our relationship development team, who are involved in our various touchpoints early on. They make sure future clients have access to our great content – so that we are building a relationship with them.
But of all our sales tactics, teams and channels, if we were starting over again tomorrow, the first thing I'd do is go straight back to all of the people we have a strong relationship with. I've been in cybersecurity for 20 years, and that's how we initially built the company 10 years ago.
And when we do sit down for coffee or lunch, it definitely wouldn't be a case of, "You need to buy something from us."
It would just be starting a conversation to find out how we can help.
/ Anthony Young
Co-CEO & Founder of Bridewell