Rana Salman, the CEO of Salman Consulting, is a 20-year veteran of B2B sales and sales enablement and works with Fortune 500 companies to help them elevate the performance of their sales teams. We asked the world-renowned sales expert and author to share her four top sales tips that will boost growth.

1. Go deeper with your customers
Are you really targeting the right buyers? I know everyone talks about customer profiling, but you have to go deeper to find ways to make a connection – and offer solutions.
Do you have the right strategy and tactics to help influence your buyer's behaviour? And are you clear on your solution that addresses their challenges?
The more we know about the customer, the more we're able to sell value and the more we can position ourselves as credible sources or even as trusted advisors.
So it's important that we do our research. What does the client's typical day look like? What are their challenges? How do we help them address these? What happens if these challenges are not addressed?
Take cybersecurity. There are so many companies right now working toward helping organisations secure their assets, their network and just making sure that they're mitigating any risks.
Now, imagine a sales rep that goes after the technical buyers in that space but who really does their analysis and recognizes that the CISO or the CIO will also see value in their solutions in terms of efficiencies, operations, financial security and brand reputation.
So when an organisation identifies those primary buyer personas and then tailors their value proposition, staff training, and sales model around that, that's when you start seeing growth.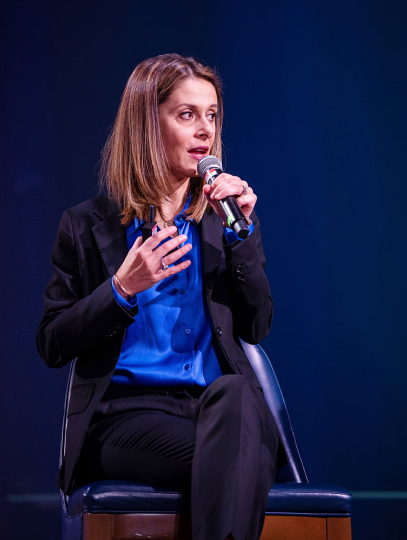 2. Take a deeper look at your sellers, too
When analysing their sales strategy, CROs and VPs of Sales have to ask themselves, "Do I have the right people in the right roles?"
Do your people have the necessary skills, knowledge and experience to engage with B2B customers effectively? Are you giving them the right tools, content and training to help them sell your solutions?
You also need to ask if you have the right engagement model. When I work with organisations, I often see that as you go through hyper-growth, more and more people become engaged in the sales process.
You have BDRs, ISRs, AEs, SEs, CSMs, your renewals team and so on. And you have to be focused on everyone being really clear on what their role in the sales process is.
They need to know exactly when they enter it, when they exit it, and also what is expected of them.
Otherwise, you'll have expensive resources coming into the sales process and into opportunities that still need to be qualified.
You also need to think about culture – are you hiring the right people for your workplace? We often see good people coming in who have done great in their past jobs, but somehow they fail in your organisation.
So ask if they fit with your culture. Are you enabling them? Do you have them in the right role?
3. Put your sales processes and methodologies under the microscope
Some people have mixed feelings about sales processes and methodologies. That's because we've all heard stories about new leaders coming in and implementing their favourite versions.
A year later, they leave and here comes another leader with their new favourite one.
So pick one and stick to it. Because for adoption to happen, we need to have consistency and persistence. We need to show the reps that this is serious, this is what we are, this is how we're going to sell.
Start by evaluating whether or not you have a formal sales process in place. You also want to look at its adoption rate and how management is helping to improve this.
First-line sales managers are critical in making sure that reps are adopting best practices. But if your first-line sales managers don't believe in your sales process or are not enabled on it, they're not going to enforce it.
It may be that your current process is too complex. What often happens is that as your solutions get more complex, your process becomes more complex, too. And you end up with so many steps that it's humanely impossible to keep track of or execute.
You have to think of it from the human perspective. Your reps are already overwhelmed. There shouldn't be so much complexity in the process that it hinders their success.
So revisit your sales process, and if your gut tells you it's a lot to handle, rethink it.
And if you don't have a sales process, start creating one.
Begin by evaluating deals that you've won. Set up a workshop session with your top performers, marketing team and sales leaders, and dissect your successes.
Look for patterns and themes, and you'll begin to see your secret sauce. At the same time, start identifying inefficiencies that you want to remove from the process.
Then test it and refine it. Using a good sales process will improve your forecasting accuracy, help diagnose problems, reduce the sales cycle length – and increase your chances of closing deals.
4. Analyse the tools available to your sales team
Do your sales reps have everything they need for their interactions with B2B buyers?
I mean all the relevant tools, such as product demos, case studies and any other resources that aid in conveying the value of your solution.
Find the ones that work for your buyers and make sure these are available to your reps any time, wherever they need them.
You also need to evaluate if you have too much information or too many tools. Reps are often overwhelmed, with a lot of information coming their way.
Training is another area to look at. When you hire someone and they're telling you, "I can deliver, I've had a successful career and I have proof to show you," it's your job as a leader to onboard them so they are successful in your company, too.
So evaluate if you have the right onboarding program – and then after onboarding, what does your training look like?
Top performers want to develop. They want to learn, grow and make more money. So it's your job to bring in innovative ways of doing things to help them continuously outperform themselves.
Remember that we no longer sell the way we used to before COVID. The traditional way for enterprise reps to sell primarily in-person has shifted.
Now, according to McKinsey, our buyers prefer remote human interactions. And we're seeing that some of them are actually purchasing large, complex deals in this way.
So how are you training your enterprise rep who was great at in-person sales – with all their charisma, personality and influencing skills – now that they have to navigate most of the sales process through a video camera?
That's where virtual selling and social selling come in. Those are somewhat newer skills that your enterprise rep may not have. Sure, they may have had some training, but now that they're competing with everyone else, they need to level up.
Finally, take a hard look at your tech stack. It needs to be integrated. You want your reps to be selling, not spending half their day trying to get their heads around tools that don't match up.
The more we make our sales teams' work seamless, the more efficiency we have in our sales processes. And the happier reps we have.
They want to be in front of their customers, solving problems. But if they have so many internal issues that prevent them from making their commission and taking care of their clients, they'll leave.
/ Rana Salman
CEO of Salman Consulting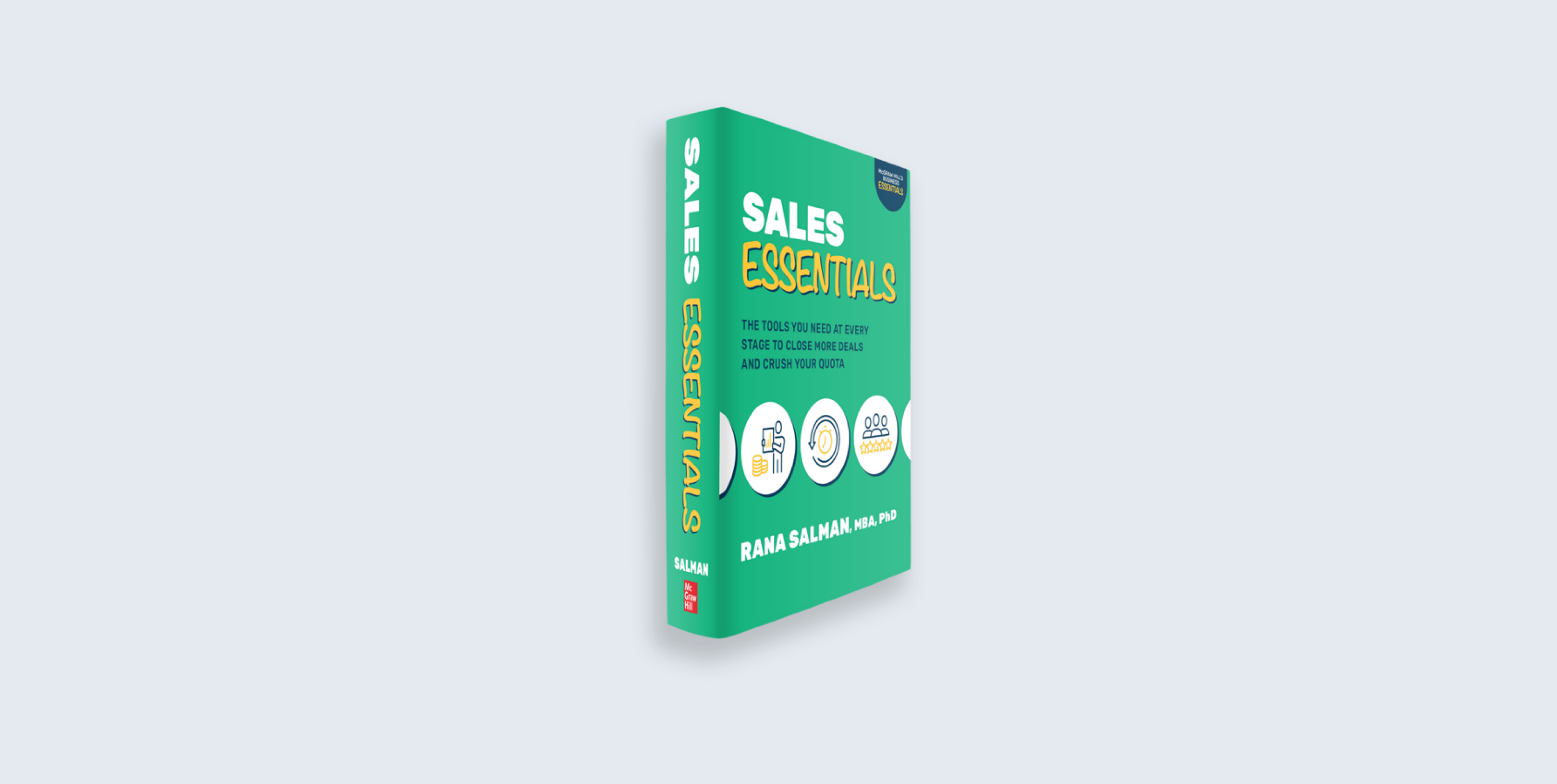 Rana's new book, Sales Essentials: The Tools You Need at Every Stage to Close More Deals and Crush Your Quota is out now. In its first week of release on Amazon, it made #1 Best Seller in the Business Sales Category and #1 New Release in Business Sales Category.