Mentimeter took the world by storm. Their interactive presentation software started out as a pure B2C offering, but after a nudge from the market, they're now going after the enterprise segment. Mentimeter turns over more than €35m a year, with a revenue growth north of 40% year-over-year. Since 2020, they've increased staff from 100 to 330 employees, many of which in the enterprise sales team. 

Christian Finstad, Mentimeter's Chief Sales Officer, shares the secrets of the brand's transition and success with us on Revenue Journal.

Tactic #1: We created a product that markets itself
Between 2014 and 2017, Mentimeter had zero sales people.
Our model was a self-service revenue stream where people would upgrade from a free account to a paid one using a credit card if they wanted to.
The beauty of Mentimeter is that every time someone uses it, there are at least seven people in the audience. And of those seven, three – on average – are new users.
That meant we had pretty steady growth from the very start.
Today, we have 18 million users, and our customers all started out sitting in an audience, being a participant. That's how the product was marketed to them, not by an ad campaign.
To this day, our CSMs are only focused on how much they can get our enterprise clients to use Mentimeter more and more.
It's really simple: the more total usage of Mentimeter we have in the world, the more we can convert.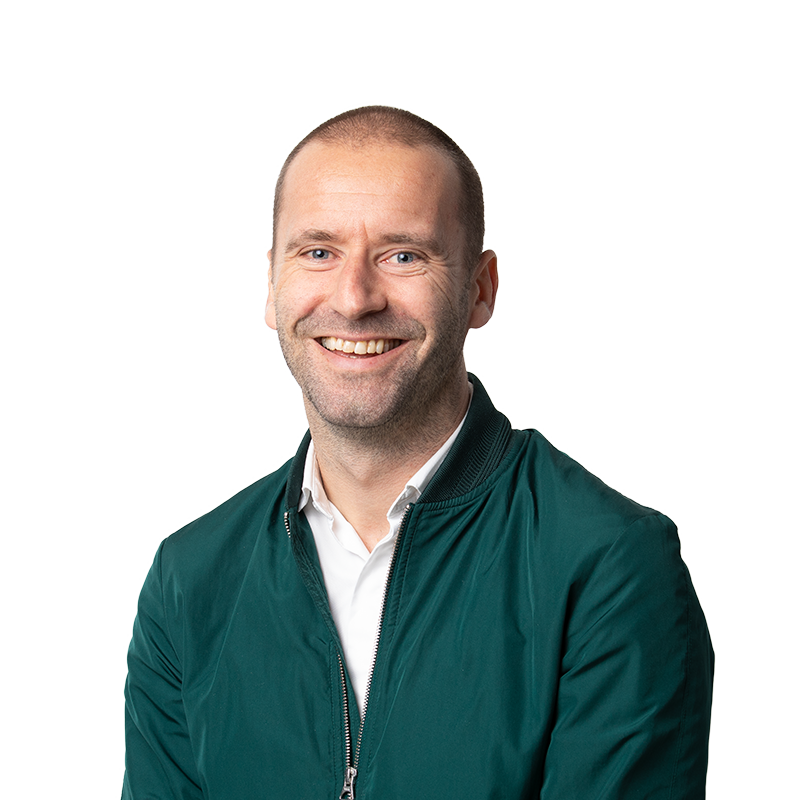 Tactic #2: We switched our focus from the B2C sector to B2B when customers demanded it
Around 2017, we had so many people using Mentimeter in the workplace that we started getting requests from finance and purchasing departments to create a product they could invoice for.
They were finding it difficult to process so many individual expense accounts with a credit card entry for 'Mentimeter', so they said, "Can't you just send us an invoice for 20 users?"
That defined the need. And then we needed to hire people to help us be able to meet that need. Switching to a B2B focus was a way to safeguard the future of the business – although we have a strong product with a strong self-service revenue, so that also helps to eliminate any stress.
But in order to grow exponentially and generate greater profit, B2B is driving the mechanism to accelerate that.
B2B enterprise clients helped us to double our revenues and the size of our workforce in the last 2 years.
Tactic #3: We narrowed down 800,000 workplace users to 44,000 strong leads
Eight million of our 18 million users use Mentimeter from work – so not from a gmail or hotmail account. They work for 800,000 different companies – we know that because we can see the email addresses their account is linked to.
If we break that down further, we can see that there are 44,000 companies that have more than 20 users among their employees, making them ideal enterprise clients.
That's what our sales team now focuses on.
There is a real value to these businesses in accessing the security, licence handling and scaling mechanisms that come from being an enterprise client. So that's where acquisition starts. Our SDRs have conversations – often digitally via an existing user, initially – to qualify that opportunity.
That conversation then leads to our AEs, who handle new business, and if they sign a contract then the client is handed over to an account manager who works with a customer success manager.
The CSM will help the client with branding templates, webinars, training and so on – because the whole business model is based around the client increasing the number of users, which they pay for, meaning more revenue for us.
This change in how we do business means that we've gone in the past few years from 100% inbound sales to 60/40 inbound/outbound. The goal is for it to be 50/50.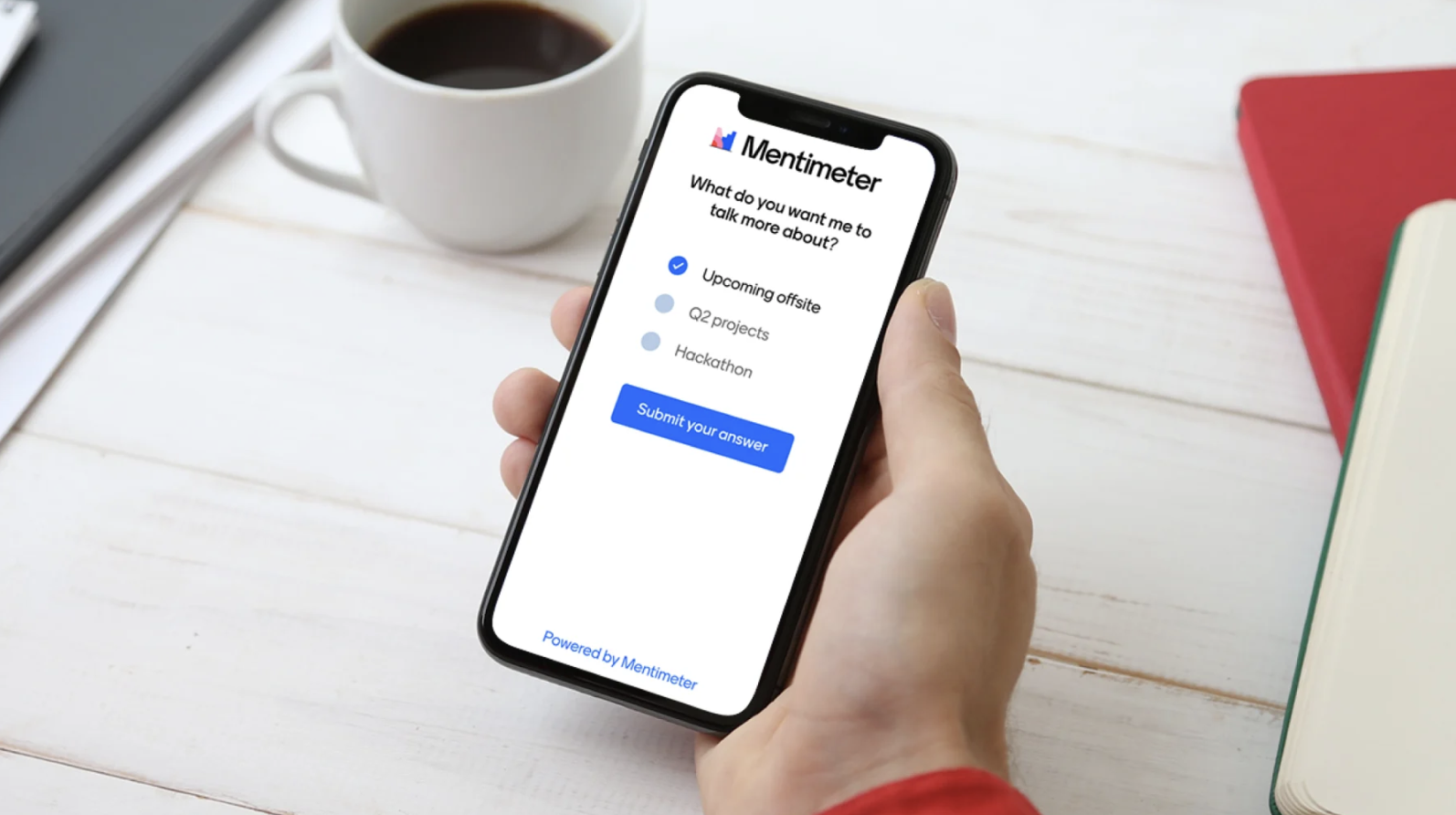 Tactic #4: We created new verticals to land more clients
The pandemic saw incredible growth for us. Sales and staff doubled from 2020-21, and almost did the same again the following year.
New users shot through the roof because all companies went remote. Mentimeter gives everyone a voice in both virtual and in-person meetings, and it was a great way for managers to drive engagement during the crisis.
One of the first big wins we had was spotting demand in the higher education sector, because universities also went remote. They came to us saying, "Hey, we need this for all classes." So we created new business models such as campus-wide use for a flat fee.
Another category that we worked to accommodate was management consultants, who were using Mentimeter to differentiate the way they presented and held workshops. It also helps them to track how much engagement they are getting over time.
Market segmentation is a real focus right now – we're offering more of a white glove service and getting closer to the customer. We want to become experts in their world and understand them better, because that's what drives growth.
It's one of the reasons we have opened new offices covering North America and the APAC region – we want to give enterprise clients local support 24/7.
Tactic #5: Our focus is always on the product and individual user – not only the Enterprise customer
Around 2018, as we were growing into a B2B brand, we made the decision to remain focused on building a product for individual consumers while developing an offering for corporations.
It was challenging, because when you're going after the B2B market there are certain complexities and things they want – but you have to bring everything back to the individual user. The user has to remain king. If people stop using Mentimeter, it doesn't matter what you're able to build for the company they work for.
Culturally, embracing the B2B market was a challenge too, because we needed to develop our sales culture and organisation.
But we believe that a sales leadership culture can actually be about customer obsession: how, as a company, can we help you so that you see more benefits, see an ROI on using Mentimeter and, in turn, invest more?
Tactic #6: We're one of the few SaaS companies that doesn't pay sales bonuses
This is one of our founding principles. Johnny Warström, our co-founder and CEO, is a very strong-principled thinker, and he puts his beliefs and core values into practice. In SaaS, not paying bonuses is almost unheard of.
What it means, though, is that collaboration is super-smooth. People don't fight over leads or territory. And it means we can be extremely customer-centric.
Individual sales team members can also afford not to sell to the wrong customer. In SaaS, if you sell something to someone that doesn't need it, it leads to churn. And that actually costs you money when you do the calculations.
It brings a few challenges from a sales leader point of view, because when people get bonuses, it naturally fuels extrinsic motivations to sell more, whereas we rely more on intrinsic motivations.
So for me as a manager, it's more of a 'human salesperson' approach, and what tends to happen is that we attract people with similar principles to ours.
Tactic #7: We don't take services away from our freemium users, we give them more
Many SaaS business will take features away from their free version in order to get you to upgrade; we do the opposite.
Part of the reason for that is that the biggest obstacle to us growing even faster is awareness. If you're not exposed to the product, you don't know who we are.
So our goal is to get as many people to use Mentimeter as possible – and to turn people who use it occasionally into regular users. The more people who use it, the faster our sales funnel grows.

/ Christian Finstad
CSO at Mentimeter