When Toby Harper founded Harper James in 2014, he set out to shake up the traditional legal practice model by offering monthly subscription plans and fixed-fee products. Having started with a €1,000 government loan and less than €4,000 of his own cash, he has grown the business to a team of over 100 with annual revenues of around €10m this year.

By 2026, Toby is projecting his self-funded business will hit €24m in revenues, and he aims to be the first subscription-based law firm with a non-traditional culture and operational set-up to enter The Lawyer's Top 100 UK law firm rankings soon after that.

My ultimate goal has always been to make my role as CEO redundant.
I'm not thinking about selling the firm in the short term, but any business owner should have one eye firmly on an exit.
If the value of your business is all linked to you and can't function without you, it is worth nothing at all when it comes to selling. My business has to function and grow and thrive without me.
So, what I have done – and will always do – is analyse every single thing that I'm involved in. I want to determine how I get people, systems and processes set up so that whatever I'm doing that has an impact will happen without me.
That's as much for my own sanity as it is for maximising capital value, but it also plays a part when thinking about the scalability of the business.
I want to take my business from 10 million this year to 20 million in a few years. And then to 50 million and 100 million. That's only going to be possible if the business can run without my involvement.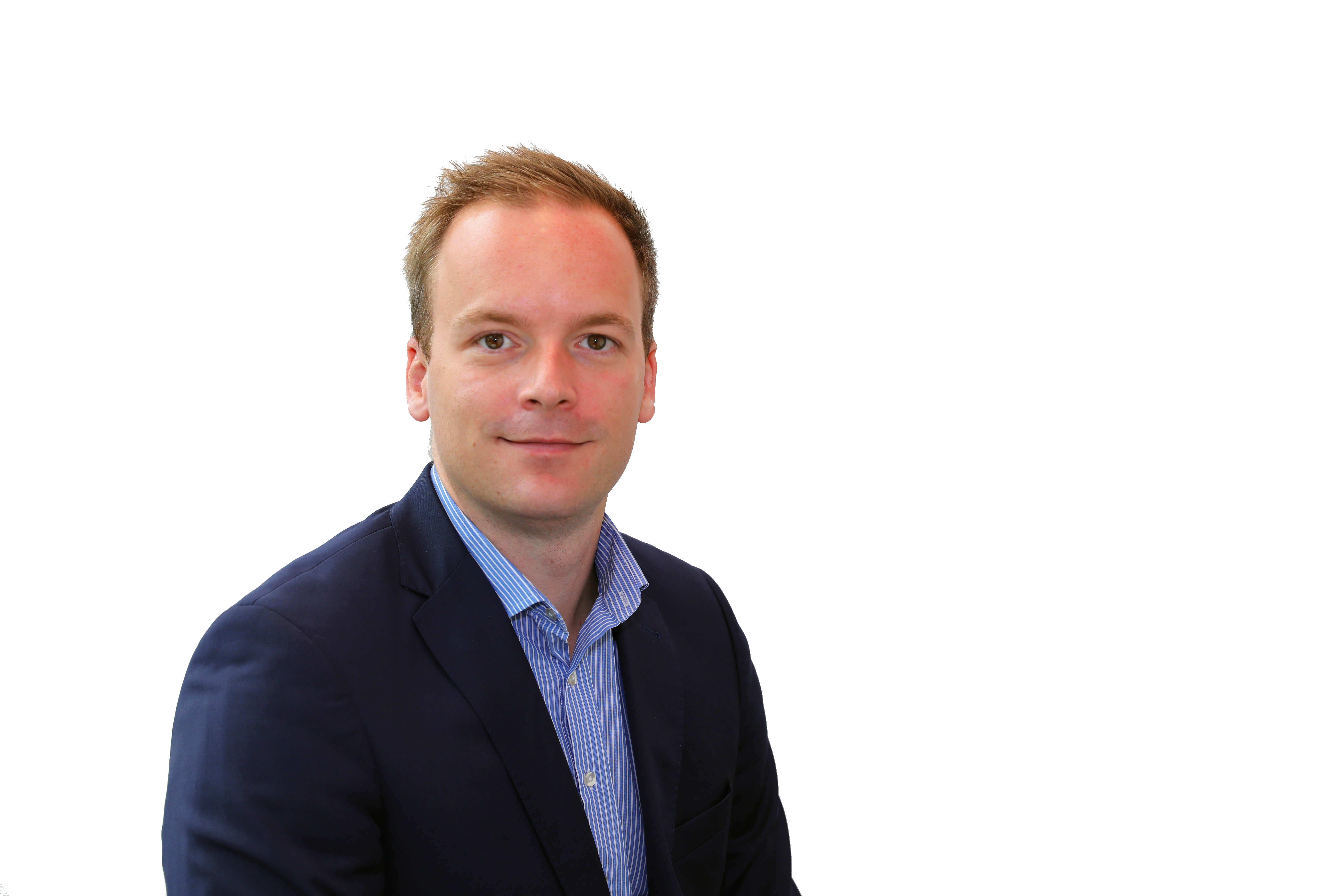 When starting my business, I had no idea if it would work
I was a really junior lawyer when I started Harper James, and I launched with a small government loan and a few thousand euros in savings.
I wasn't attracted to the traditional lawyer's career path where you have to jump through hoops in horrendous environments for 10 or 15 years to eventually be in with a chance of a partnership.
I wanted to start my own business as I didn't want to be a victim, participant or beneficiary of the traditional culture and I wanted to offer others the opportunity to be great lawyers whilst living their full professional and personal lives.
Also, seeing smaller and medium-sized businesses struggle to get access to great legal advice to enable them along their journey, I knew there was an opportunity for a better way.
I started with the end goal in mind – running a successful, scalable business with real capital value while enhancing the lives of the people in it as well as our clients. And I kind of worked backwards from there.
I'd spent a year working for a VC business as a junior lawyer and saw an opportunity. Venture-backed, high-growth-potential companies were underserved by traditional private practices, so I wanted to target them.
Luckily, some new legal tech available on a SaaS basis was starting to come through. By using this to help start the business, I was able to keep costs down.
I changed course early on so that the business could grow faster
When I started, the plan was to hire general-counsel commercial lawyers. I'd hire one, then when they reached capacity, I'd hire another.
I quickly realised that this wouldn't be the most effective way to scale the business. Instead, I decided to offer a broader service, covering areas where my clients would really need help by hiring specialist rather than generalist lawyers.
But I had to find these people first and because I had very few clients at the beginning, convince them to be paid for the work they did rather than take a salary.
And because I wanted to scale the business, I knew that instead of landing one new client a month, I would soon need to start winning clients at a rate of more than one a day.
The volume of things to do at the start was overwhelming
While I had put a lot of thought into getting clients, I had no idea there would be so many obstacles.
I'm sure all entrepreneurs can relate to wearing so many different hats when starting out. I was a one-man band, working on my own, with a very particular skill set.
I was the salesperson, the marketing person, the ops person, and a lawyer. I also had to deal with the complexities of running a law firm properly and complying with regulations.
Right from the start, I had resourcing challenges because once I had won my first client, it required a whole range of support to grow from that point onwards, not just from growing our pool of lawyers.
Early on, I established our sales and marketing functions and later added our client services and revenue operations teams – all of which are functions that operate very different to traditional law firms, but they have been key to our ability to scale.
About four years ago, we'd reached the point where we had a full team onside and almost all of them were on payroll. And the business is growing. We're onboarding 100-plus clients a month, but eventually we'll need to grow that to 200 or 300.

I have always been determined to stay self-funded
I made a very conscious decision early on to grow the business organically out of cash flow.
Being a sole owner without any debt on the balance sheet has given me the flexibility to make decisions that I thought were appropriate at any particular time. And without having to revert to anyone else during decision-making.
From the start, I knew the business had to be sustainable, had to be cashflow efficient, and I deliberately wanted our revenue spread very thinly across a broad base of clients. That would help us to build stability.
It all comes back to me looking at the business from the perspective of its exit potential when launching and knowing full well the journey I'd have to go through.
Revenue and profitability are the KPIs I watch the most
In the early days, it's all about the headline numbers – such as cash in the bank. I still check that every day to make sure it has the right upward trend, but as you mature your KPIs mature, too.
I think the most important ones are revenue and profitability. Both gross margin and net margin are clearly really important. So is cash flow.
Traditional law firms are reliant on partners introducing new work to the firm. But 85% of the work that we do is generated by our sales and marketing team. So, the efforts of everyone who is driving our growth are measured daily.
We're looking at things like marketing-focused activities such as web traffic inquiry volumes. We're looking at the sales team in terms of what they've got in their pipeline and where they are against their targets.
We're also looking to spot anything that could slow down our growth – even really small things like the speed at which our ops team open client files.
I want to speed up anything that is laborious or wastes time
I hate waste of any kind. Right now, we're implementing tech to speed up administrative processes – and we're doing it at the right time, too. Not like companies that spend huge amounts on tech before they can properly utilise it.
By making sure that our teams are focusing on things that are driving growth, it should mean that we're staying as efficient as we can.
You have to ask yourself as a CEO or owner what it is that you're trying to achieve. For me, it all comes back to scalability and growth. But it's different for every business.
But whatever your business, you need to keep testing your revenue model and cost base to ensure that you're achieving the degree of profitability you're looking for.
I went into this eyes wide open, and while nothing could have prepared me for the hell of the early days, I'll always know that I engineered the business from the very start to maximise capital value at the point of exit.
We grew 40% last year, so I think I've stayed on track.
Along the journey so far, however, I've also learned lessons that make Harper James what it is today.
Perhaps, most important of all, is valuing our people and providing an environment in which they can flourish. Too often, businesses put their focus on the customer. But, in my view, if you don't treat your people well, you can't expect them to serve your customers well and you ultimately won't be able to grow and scale your business.
/ Toby Harper
CEO & Founder of Harper James