Hamilton Barnes launched in 2014 and has increased its revenues five-fold to 23m euros over the past three years thanks to an innovative strategy of onboarding and nurturing new clients and launching in new territories. 

Gross profits of 9m euros a year show a margin well above the recruitment sector average – something that co-founder Nick Barker attributes in part to only ever hiring at the trainee consultant level, staying focused on his core market (network engineering), and keeping costs down. The company has just been recognised as one of Europe's 1,000 fastest-growing companies by the Financial Times.

Ever since my business partner and I started Hamilton Barnes, the plan was to grow the business without external funding.
We wanted to do it organically, and we decided that the best way to do this was to hire new graduates and train them up.
It made more sense to me than hiring more experienced people and paying a premium for skills that you might not even need initially.
Also, more experienced staff tend to leave in the mid-term. But by training people up, we are able to promote 98% of them within six months, and we have a 90% retention rate. That's way above the industry average.
And it's a lot more rewarding watching people grow within the business.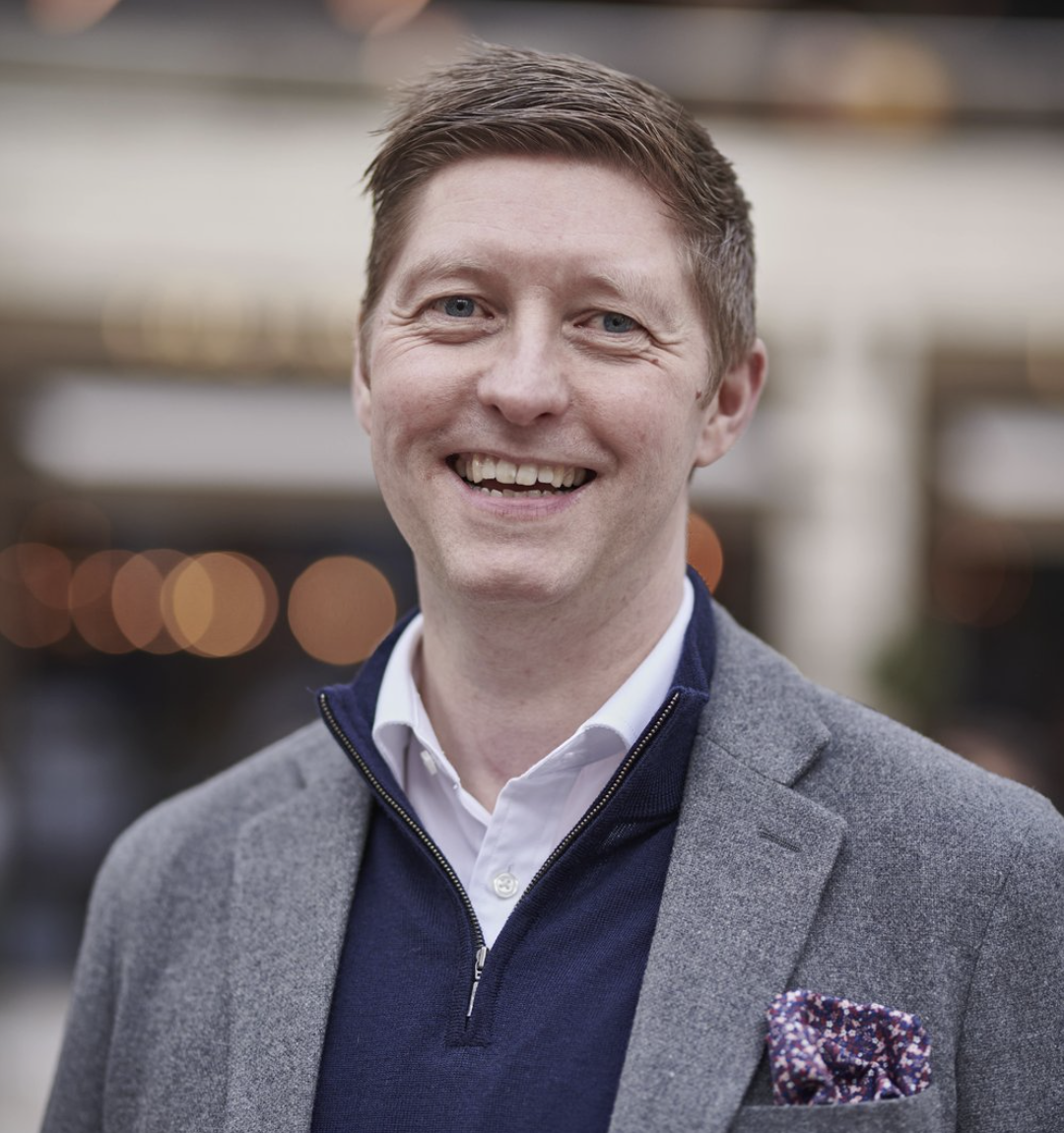 I struggled not to get distracted when starting out
The success of our organic growth can be attributed to staying true to our core market.
By 'sticking to the knitting,' you maintain focus and give better service – but when you're starting it's easy to be tempted by something else that comes your way.
If you've got bills to pay, any work that comes along can look like a good idea. But you have to have faith in your own strategy and stay with it.
One of the main objections we got when we started was from prospective clients who would say: "This all sounds great – but how do I know you'll still be here in six months? You might have gone bust."
We were in a catch-22 situation, because my response was, "Well if you give me your business, we won't go bust!" That came up a lot at first.
Success is all about nurturing relationships and demonstrating capability in your field.
You can't ever stop looking for new clients – but nurturing existing ones is just as important
We have what we call a 'Market/Working/Buying' strategy for new clients – we're always trying to identify who our next customer might be and to get them into our 'Market' platform.
The aim is to then transition them to our 'Working' platform – where we've perhaps signed terms with them but not yet started business. 'Buying' is when we have done work with a customer and sent the bill.
Once we've done that, we move them into our 'Land and Expand' model, which is where we look to develop the relationship. We'll often expand on the original relationship by interacting with other managers, using the original contact as a kind of case study.
This has worked really well for us. Rather than forever be trying to find new business – which, of course, we also do – we've found that by speaking to other people within the company, identifying their pain points and asking how we can help, it leads to more business.
So far this year, this strategy has played a part in us filling more than two positions with 57% of the companies we work with.
Staying on top of costs helps with profitability
We've always been a pretty lean business. To keep costs down, we hire the right size office for our team, moving as we expand. We're in our fifth office in three years.
We also expect people to really pull together and do tasks that other businesses might have a whole bunch of extra staff for.
Only hiring people at the trainee level means it's more cost-intensive and labour-intensive at the beginning in terms of training and bringing people up to speed.
But once they are up to speed, you see much better returns because you're not paying heavy wages at the beginning. And you don't get that churn you'd get from more experienced hires, either.
If you can build a solid template for your business, you can roll it out internationally
What we've done here in the UK is something that we can replicate geographically. We copied the template when launching in the US last year and will do the same again when we launch in Malaysia this year.
To make sure we had as soft a landing as possible, we developed what we call an 'incubator model'.
The two members of the team from the UK who would be going out to the US for the launch switched to US working hours in advance and built up a portfolio of companies to work with.
You've really got to know the market you're moving into. Every country is different.
And you also need to think carefully about where is right for you. I always dreamed of a Manhattan office overlooking the Statue of Liberty, just like in the movie Wall Street. But that's not going to work in this day and age.
Instead, we chose Austin. It's a better place to live, has lower taxes and it just makes more sense for us.
So be careful of that Utopian vision in which you open an office overlooking the Sydney Harbour Bridge. The reality is that you might be better off in Brisbane.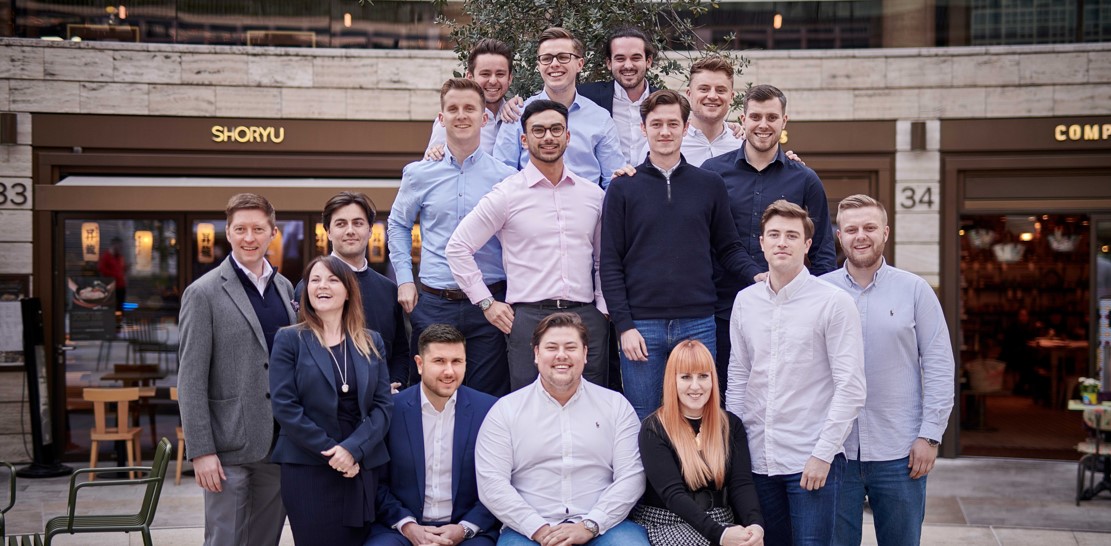 Cash flow will always keep me on my toes
It was great to appear in the FT's 1,000 Fastest Growing Companies list. But that doesn't mean I'll ever stop thinking about cash flow. You've got to have clear plans and a really clear budget.
You need cash in the bank because there will always be things that are out of your control. Look at Covid.
Even Truss' mini budget had an effect on us – one minute we were talking about doing a cross charge with the US at $1.20 to the pound, and a week later it was nearly 1-1.
If you're moving half a million dollars, that's a massive difference in just a week.
I think it's all about finding the balance between expanding at pace to stay ahead of the competition and securing market share – but not over-leveraging yourself and running out of money. That's quite easy to do.
Referrals are a major revenue stream for us
We use nine or 10 different methods to grow the business. Referrals work especially well for us – 27% of the candidates we place have been referred to us by a colleague or a friend.
Managers tend to follow us, too – so someone we placed five years ago might be starting a new business and will come to us.
We've also helped a lot of people get into the telecoms industry at the start of their career.
Those people we were placing nine years ago are now moving into senior roles and looking to hire. So we get a lot of kickback that way.
If you deliver on what you do, a lot of barriers are broken down and you can expand that relationship quite quickly.
Look around for help
Some entrepreneurs are determined to do it alone, thinking that they've failed if they've asked for help.
But why do that if you can just reach out to someone who has been there before you and has the answer you need?
You can save days or even weeks if you do that. That's why I'm in a networking group called the RDLC – it's all recruitment leaders who run their own businesses.
If you're in the UK, being in a group like this means you can quickly get hold of information about accessing government grants and apprenticeship schemes, for example. And that can save you a lot of money.
/ Nick Barker
Co-founder & Director of Hamilton Barnes