From the beginning, Karma caught the imagination of restaurants, retailers, and consumers alike with their save surplus food app. By any metrics, it was a success. Within two years, it had expanded from its native Sweden to the UK, and within three, it opened in France. Year-on-year growth between 2019 and 2020 was more than +440%, from €2.7M to over €12M in run-rate gross transactional value, just north of €1M per month. In just a few years, they had over 100 staff, 12,000 clients, rescued 1,200 tonnes of food and all with a profit margin of 94%.
Then Covid hit. Restaurants closed overnight. Karma lost 60% of its revenue in just five days and continued to drop during the first year of Covid. We met their CEO & Co-Founder, Hjalmar, who told us about the turnaround and his key lessons from growing rapidly.
---

How to bounce back from a major setback and revenue loss
For Karma to survive the pandemic, we needed to take drastic action quickly.
The answer came from existing customers who, no longer able to host guests, were moving to a delivery model and needed help selling their food onsite. By tweaking our infrastructure and repurposing our platform, we were able to reinvent Karma.
Today, Karma is radically different from what most people remember us as.
We're now a web-based restaurant payment system with customer loyalty and sustainability at our core.
It was a turbulent and hectic period, for sure. Luckily, we're now back on track and growing once more.
Once we introduced our Ordering & Paying part of Karma (Karma Serve) in addition to Karma Save, we grew that business from €0/month to €1M/month in GTV in less than 15 months from trying it on our first customer. The same amount of GTV on the Karma Save model took us five years to get to.
My advice to anyone going through a similar situation is to always be open-minded and remain flexible when things go wrong. When my three friends and I started the company in 2015, we never thought we'd have to go through something like this.
Yet, here we are. I believe our willingness to find a way forward, even if it meant flipping our business upside down, was crucial if we were to have a new promising future.
When we lowered our ambitions, our results got better
I've been thinking about growth, how to handle it, and what it means for a company.
I'm overly optimistic, which can be a good thing, but it can also be harmful. In the beginning, we took too much risk. So, I would say, okay, we can get to this huge scale if these ten things happen, rather than take the more reasonable approach and assume two of these things will, and any more will be a bonus.
This became a problem because we would set the bar higher than necessary. For example, take budgeting. We would set the bar so high that even when we achieved phenomenal growth year on year, which we actually did, we were creating this feeling of underperforming. No matter how impressive our growth was, we never felt satisfied. And that feeling can be contagious in a bad way for any team.
I remember us breaking GTV record after record every month in Q4 2019 and Q1 2020 but always falling a little short of our ambitious targets. When we crossed the €1m mark, we had set a target of €1.05m that same month which meant we missed it by just 5%. No big deal. But it really took the edge off what should have been a very significant milestone for us. Crazy, right?
So now, when we set targets, we spend more time identifying what things will and won't lead to their success and take a slightly more pessimistic view of what we will achieve. But in doing so, we create a more optimistic, positive outlook.
Focus is the biggest impact driver
Like so many entrepreneurs, my natural instinct is to say yes to everything, but I've learned that that's not always a good idea and that saying no more often can be way more productive.
Initially, we would listen to almost everything our customers wanted and try and deliver on that. However, it soon became clear that this was not serving our business at all, and we were being drawn away from what we were all about and what our vision was. Once we realised that we saw the benefit to everyone, our growth accelerated, and our clients got better products.
Today, we hold onto a basic rule of thumb: if it takes us away from our vision for the company, even the slightest detour, then it's a no. Whereas, if it's a shortcut, such as a new revenue stream to scale faster or something that gets us closer to our vision, then it's a hard yes. It's obvious, but then I'm always surprised by how easy it can be for people to lose their focus on what's really important, not just what we do, but also why we are doing it. I highly recommend The Great CEO Within: The Tactical guide to Company Building by Matt Mochary, for anyone looking to build a structure to help you focus better.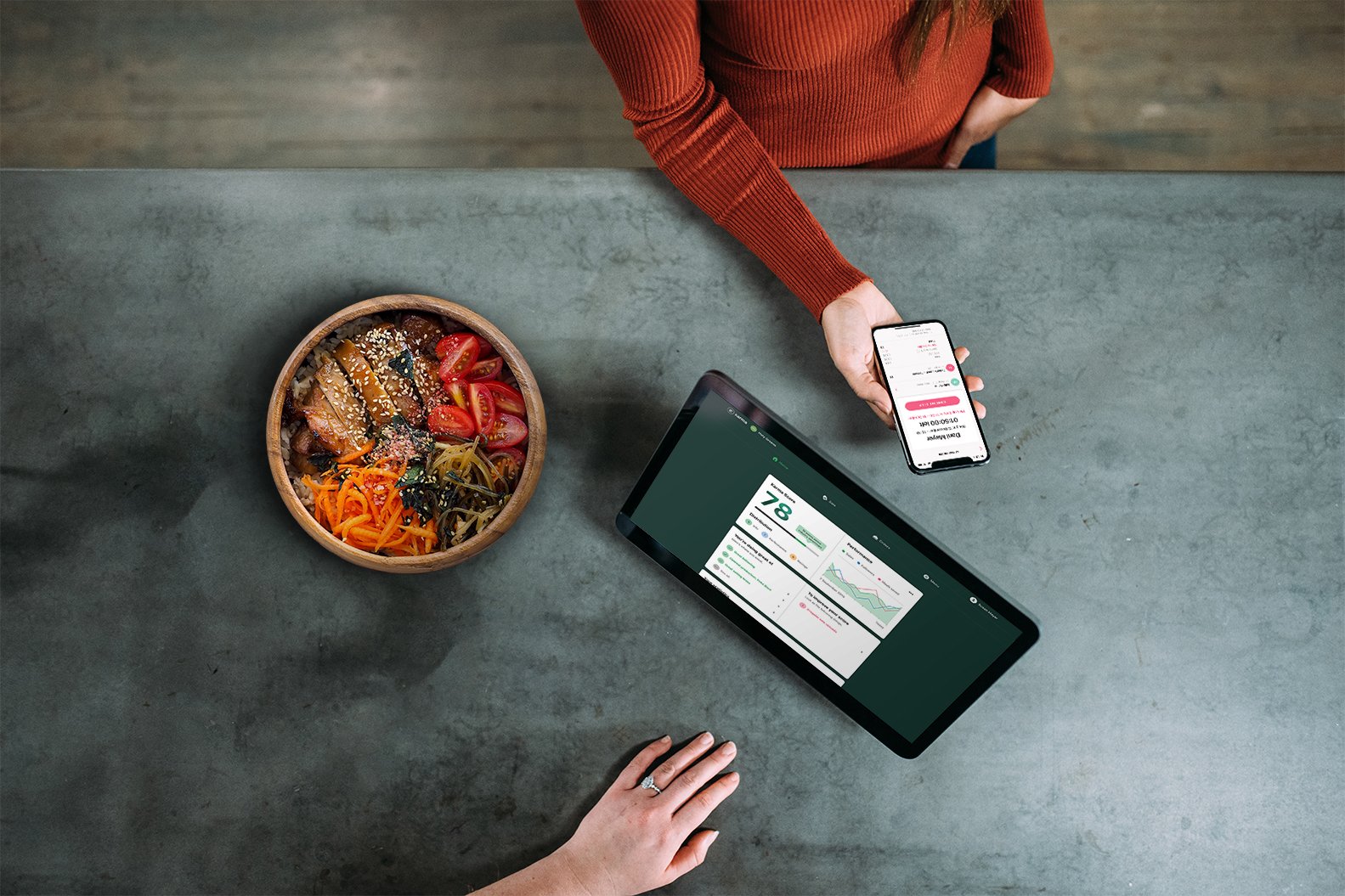 The right people are not always right
We have a very stringent employment process that involves taking a lot of care to ensure we find the right people for us and that we're the right fit for them.
But with growth, things will change.
When you're small, your business is like a closely-knit family. Supporting structures are thin on the ground, and everyone helps everyone else. Later as you grow, this changes and you become more of a team culture. And not everyone from those early family days will thrive.
When that happens, there's a tendency to remember how great colleagues they were and hope for the best. But, in reality, it's important to accept that not everyone can or wants to grow with you and that being honest and open will always lead to a better place for both of you.
For a business to thrive, there will constantly be growing pains. But that's when you know you're getting it right.
A book that explores this subject in much more detail is, What Got You Here, Won't Get You There by Marshall Goldsmith.
You can't know too much
We use two metrics to measure our growth, revenue growth and the share of transactions being made on our platform.
While the latter clearly isn't our revenue, it allows us to understand our customers' businesses better. After all, we're a B2B business, so it follows that the more we understand their specific needs, pressures, and demands, the better we can help them. We measure this week on week, looking at each day and the same day from the week before, and if there's a significant discrepancy, then someone at Karma needs to be able to explain it.
It is this real-time knowledge and understanding of the market that allows us to remember that while we might be a tech business, we must always remember we're also in the food business, the retail business, and the hospitality industry, all of which operate according to different principles and timelines compared to us. These two numbers help us know that we're meeting them in how they work. They increasingly make us part of their operations, and they like it enough to pay us for it.
Innovation isn't always the answer
I used to believe that growth is strongly linked to innovation, and of course, it's an essential part of any business, but I've come to see that too much can harm a business. Because anything you innovate, you then have to educate the market on.
So now we innovate less but innovate better. By that, I mean we do our best to ensure it isn't seen as something totally new but feels more intuitive and an evolution from where we were. We call it stupidly simple innovation.
/ Hjalmar Ståhlberg Nordegren
CEO & Founder of Karma