Below you'll find several updates to Upsales, based on your feedback (thanks for that, please keep it coming). As always the updates are to help your business, your workflows, and your pipeline.
This blog post is a summary of some of the features released in our latest release notes.
Take a look and if you're feeling inspired drop us a line.
The features

Shared lists
Not sure who's doing what in your team? This feature lets you track your people's activities and share this information with colleagues. So if you see that one of your SDRs is free on Wednesday afternoon, you can alert resourcing and balance your team's workload. And as this data is live, you can make decisions in the moment.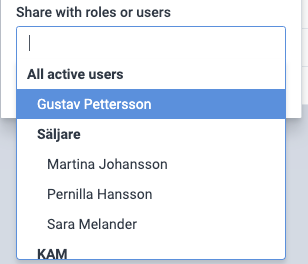 Custom URLs

Custom landing pages demand custom URLs – they're more memorable for your audience and easier for you to manage. They're also a good way of keeping all your pages on-brand. It's up to you how you use this: it could be events.yourdomain for event registrations, blog.yourdomain for blog sign-ups, ebook.yourdomain for ebook downloads, or, well… you get the idea! What's more, it's super easy to get started.

New insight start page

We know you don't want to dig around for your most important data so we've made it easier to access key dashboards, fast. You can now choose which analytics appear when you open Upsales Insights and create a list of your favorite dashboards. That way crucial data is easy-to-find and always at your fingertips
Activity and appointment reminders (so you never forget anything) 🔔

Juggling meetings and calls is a headache and it's easy to forget what you've agreed to. This new feature makes things easier by letting you set appointment reminders through Upsales. So five minutes before a call with a hot lead, your phone pings with a reminder.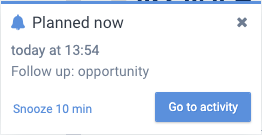 New apps in our App directory

Gmail integration (early access)
Upsales now offers you a powerful Chrome extension for syncing emails from Gmail and increasing productivity. Create an email in Gmail and you can sync the email right to Upsales at the same time. You can either add the contact directly, or Upsales can automatically pick up the domain and suggest creating a new contact relating to the company. After you create the entry, just one click takes you to view it inside Upsales.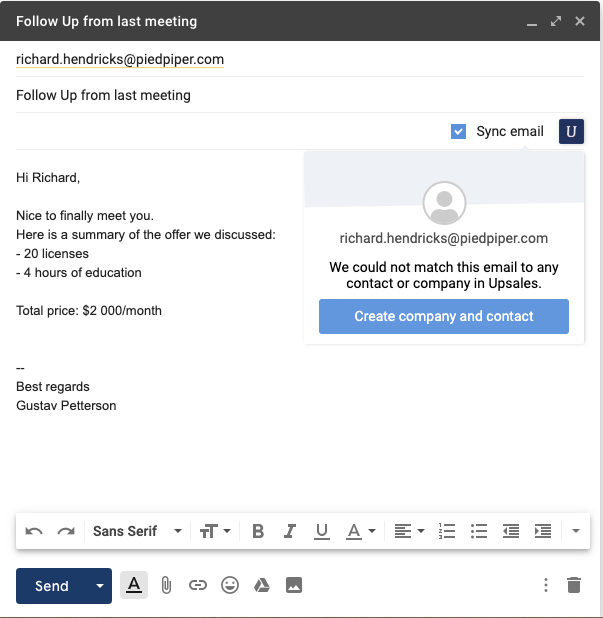 Boosting your CRM with CreditSafe
Creditsafe is now available in the Upsales app directory. You'll find up-to-date financial performance, expenditure, taxes and plenty more information you can add into your Upsales CRM. In other words, all the insights your sales team needs for their campaigns – plus extra details you may be missing that help you discover new opportunities. What's more, Creditsafe adds the data automatically – saving you time with no manual entering or downloads needed from other sources.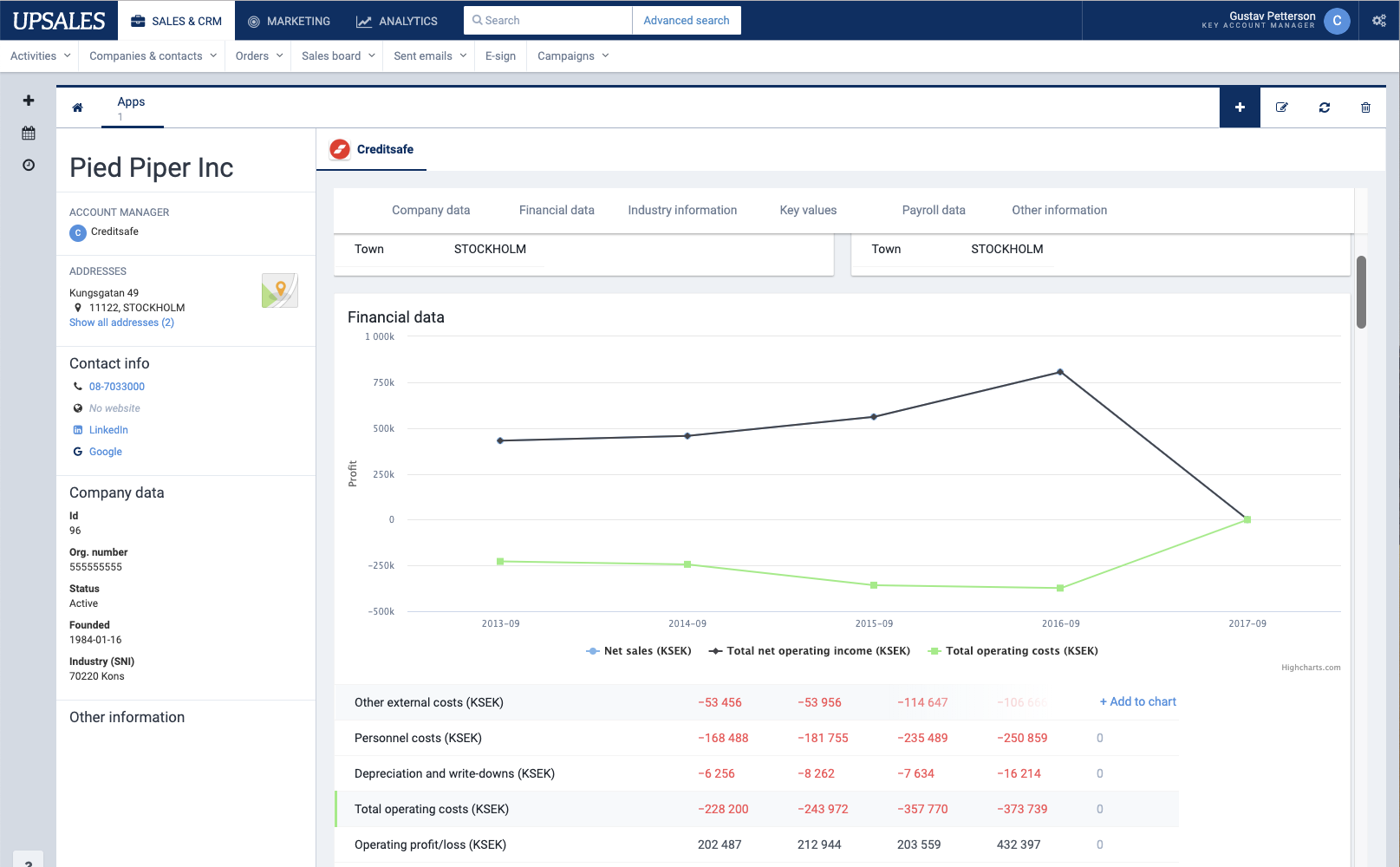 More to come in our Upsales Leaks
We´ve got a lot of new things coming, and our product team is working hard as always to stay ahead and updating our product, so we decided to share our product releases more frequently and also include some teasers on what is soon to come. We will call these posts Upsales Leaks – a new blog series that gives you a behind-the-scenes look at what we're currently working on and soon-to-be-released features.
In our next post, we will explore our soon-to-be-released Journeys feature – a new way for sales and marketing teams to score and track leads as they move through the buyer journey.
We're excited to give you a sneak peak of what we're working on, stay tuned!