Upsales is going to attend Web Summit in Lisbon
Web Summit has become Europe's largest technology conference, attracting over 70,000 attendees.
Upsales is delighted to be heading to Lisbon for the second year in a row. Last year when Upsales exhibited the impact was more significant than initially expected, so for this year we have doubled our booth size and made more preparations to have the possibility to meet more potential partners and fast-growing businesses. Read our summary and highlights from last year here.
In Scandinavia, Upsales has taken the position as the number one sales and marketing tool for fast-growing companies, which gives you more opportunities, increased predictability, and lets you close more deals.
We look forward to meeting more potential clients and have interesting discussions at one of the top tech conferences in the world.
Come by our booth and talk to us about how to maximize the potential of your sales process, and how you can benefit from Upsales. If you're attending Web Summit, please head to stand E235!
Looking forward to meeting you in Lisbon!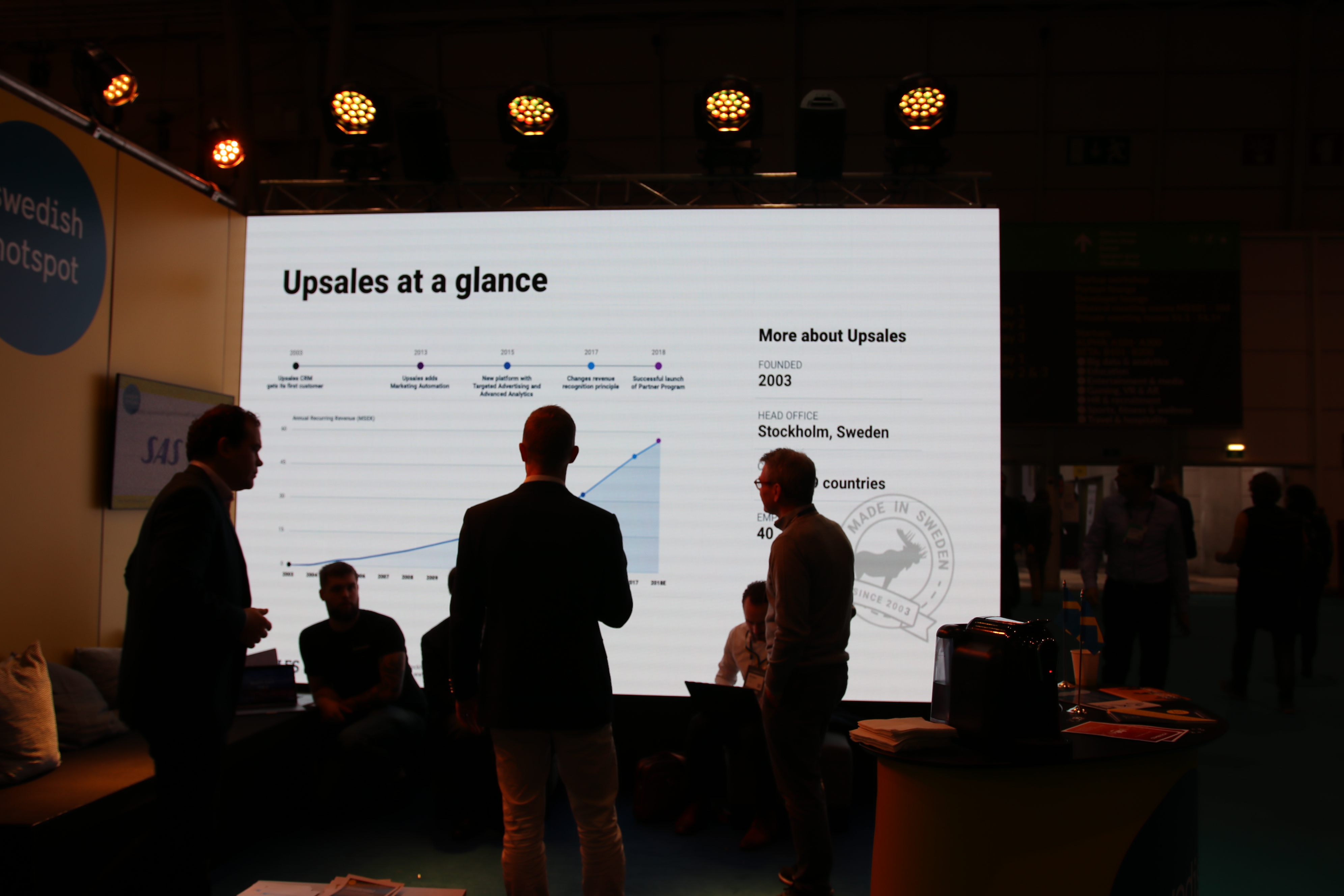 Upsales at Websummit last year - presenting at the Swedish hotspot.