Run effective B2B marketing and close more businesses
Now you can collect buying signals from the companies in your target group at precisely the right time. Marketing Automation helps you gain market share and win business. A big upside is that you can easily access the same system as your CRM with our Marketing Automation add-on. There is a big difference between Upsales and other suppliers as we offer everything in one system without any integrations. Utilize the power of Marketing Automation directly in your CRM-system with everything you need to run effective B2B marketing:
MQL in Journey
Journey dashboard
Leads list
Website visits
Form & Landing pages
Email marketing
Segments & Flows
Account-based marketing
MQL - What's defines a qualified lead?
An MQL is a lead that has qualified as high quality, based on the criteria you defined in your Journey configuration. Lead scoring is what unites sales and marketing. Send qualified leads that excite both your marketing and sales teams. With lead scoring, you can easily see which leads you should focus on. You can also create automated rules for which leads should be prioritized and sent to the sales team.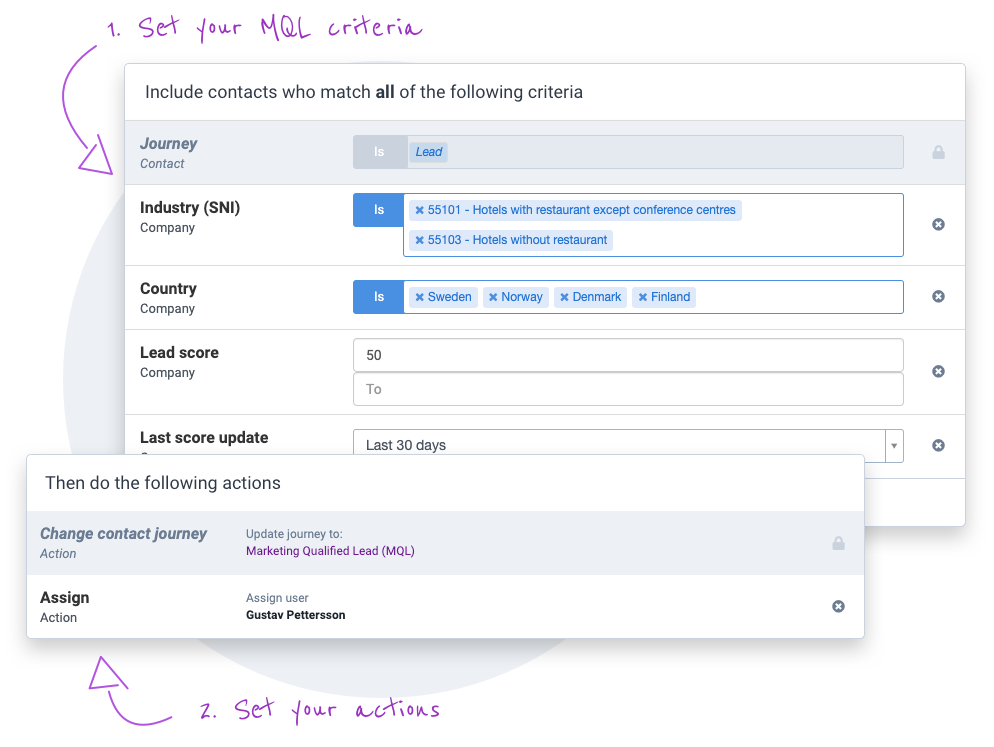 Customer Journey - Where are your customers in their buying journey?
Customer Journey statuses allow you to automate and track leads through the process of becoming customers. Watch this video for a tutorial on how to configure your Customer Journey and How to start working with the Customer Journey.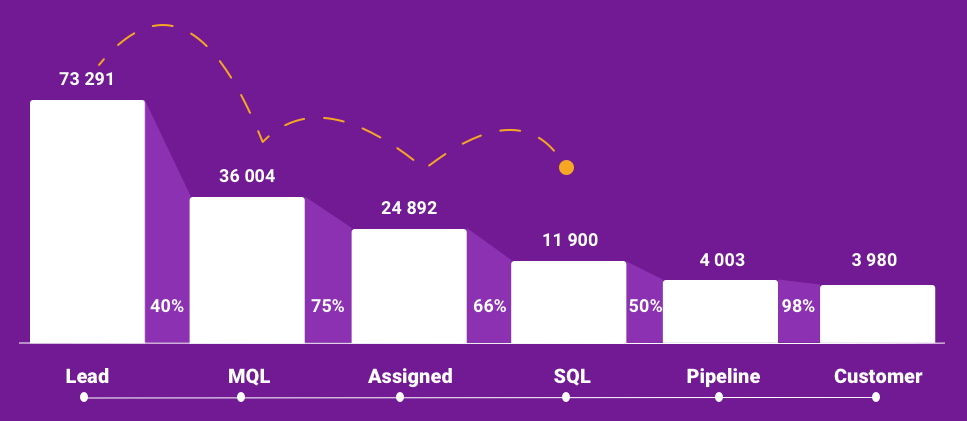 Create advanced communication programs with Segments and Flows
Build automated segments using combined sales and marketing data for Upsales. Automatically include or exclude contacts depending on their actions. Communicate the right content, to the right connections, at the right time.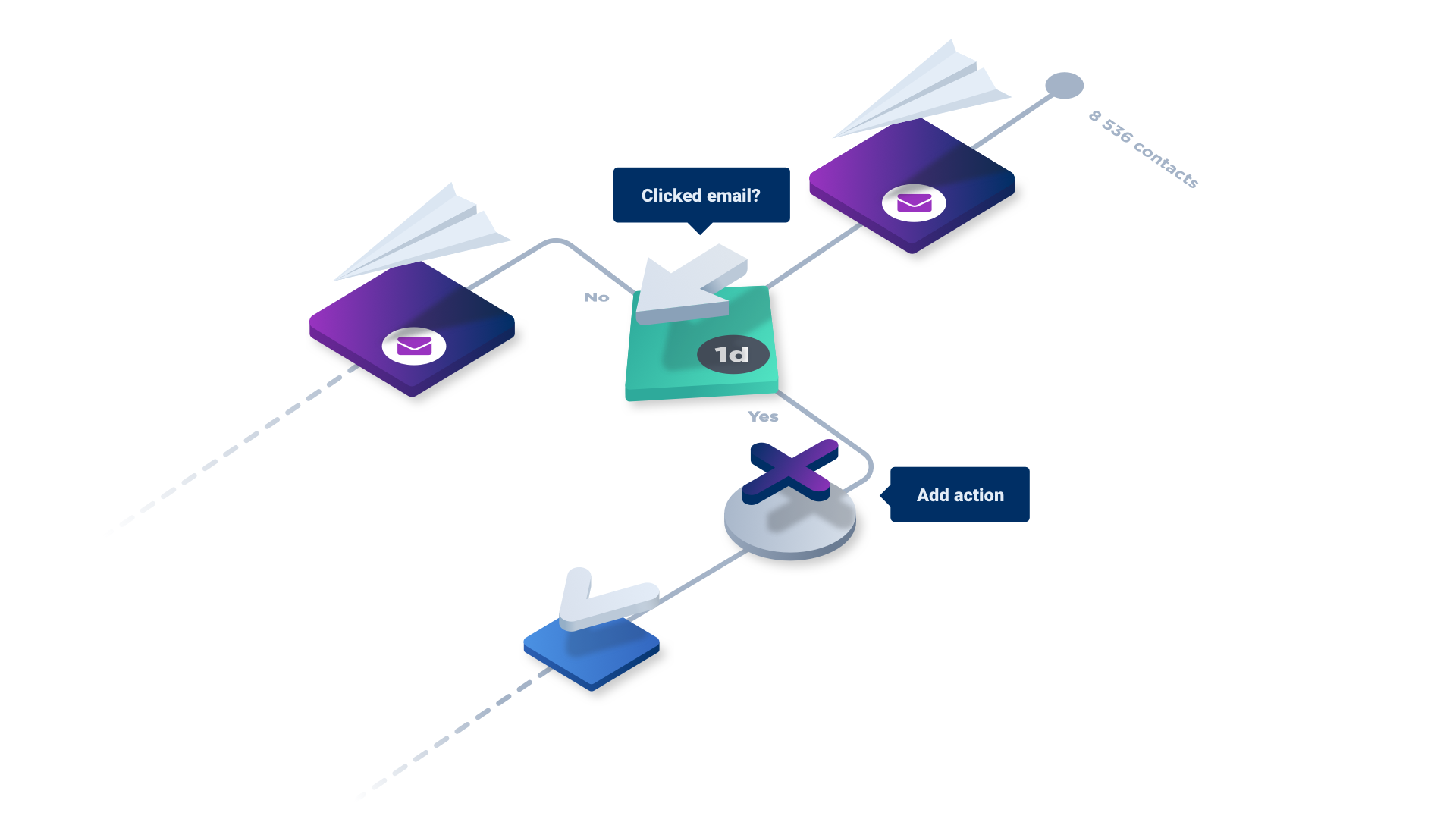 Target decision-makers through Account-Based Marketing
Create and target advertising campaigns to specific companies and reach all business stakeholders by advertising their information feeds. Account-based marketing is an effective method for processing business opportunities and shortening sales cycles.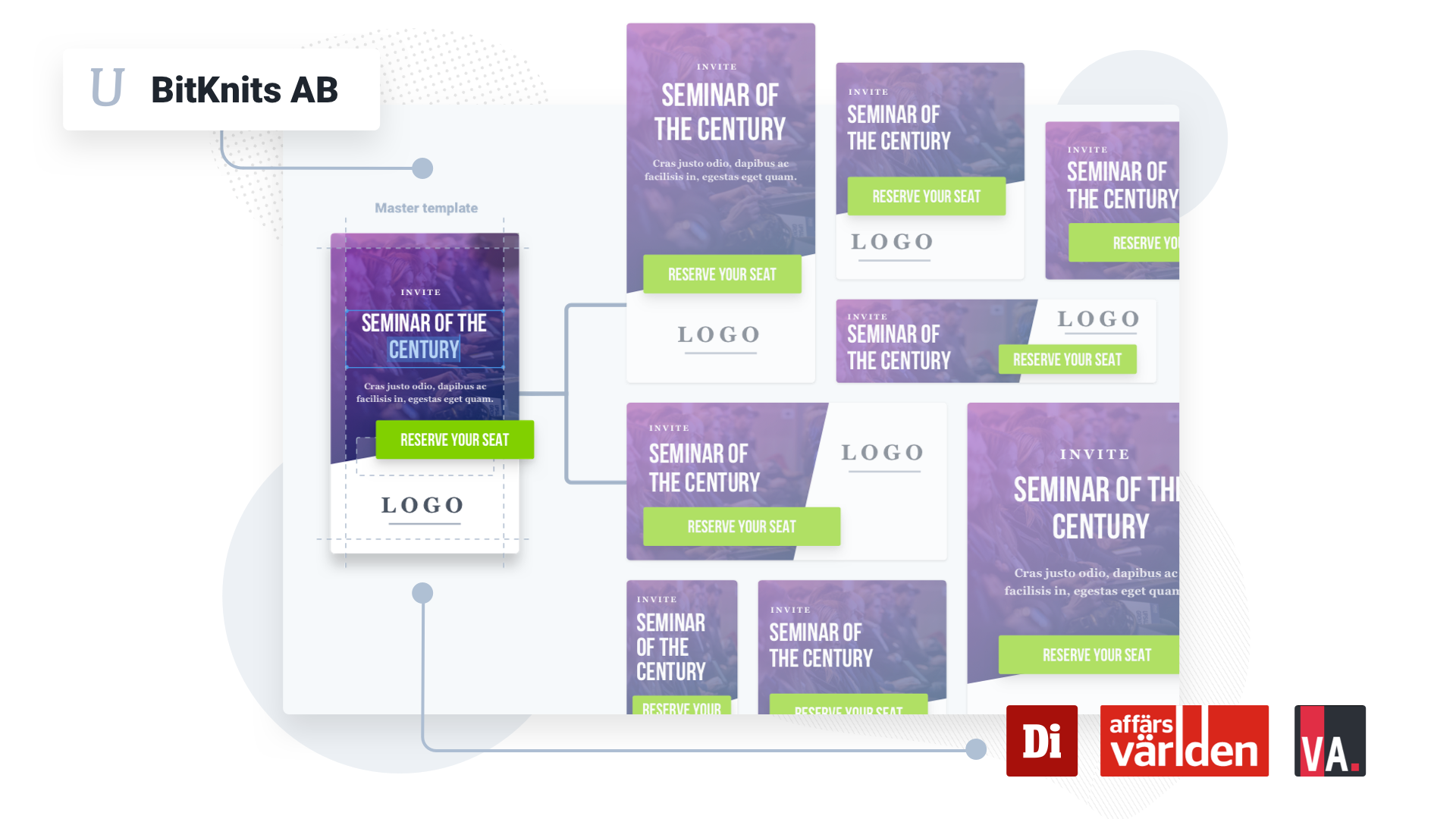 Customize and automate engaging email campaigns
Use combined sales and marketing data to create customized and automated engaging email campaigns. Use professionally designed email templates that are automatically customized to your brand profile to get your message across quickly.
See who's visiting your site with website visits
In B2B, it's more important to answer who's visited the site rather than how many. With Upsales, you get updated company data about visitors and can segment and prioritize leads by industry, sales, region, etc. You can also follow up on the lead source and see which campaigns give the best results.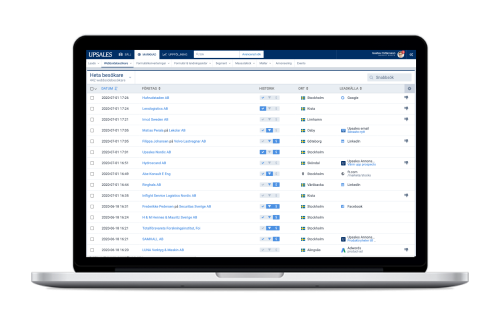 Capture interest with forms & landing pages
Make it easy for customers to contact you. Take advantage of the traffic on your website with surveys that simplifies it for potential customers to get in touch with you or create designed landing pages for your campaigns. Add automated rules so that the conversions end up with the right seller and the proper follow-up.